Stock Birds
These are a selection of some of our favourite Stock Birds, with many more in the loft
Some of our single breeding pens below.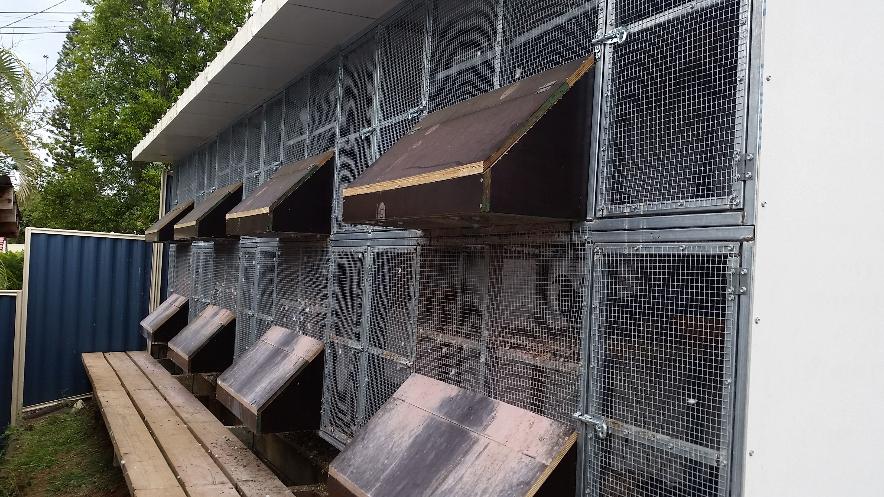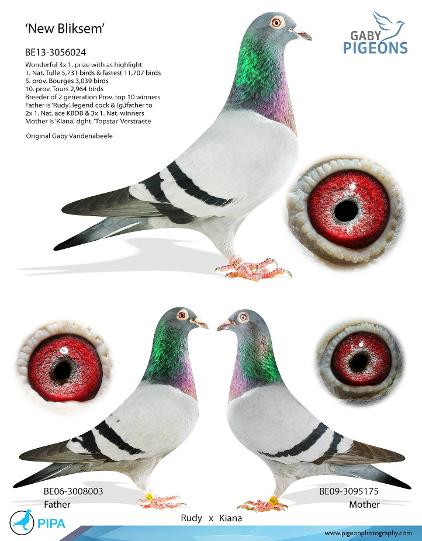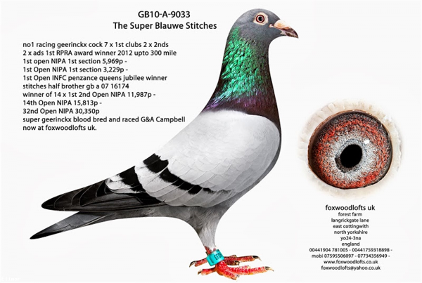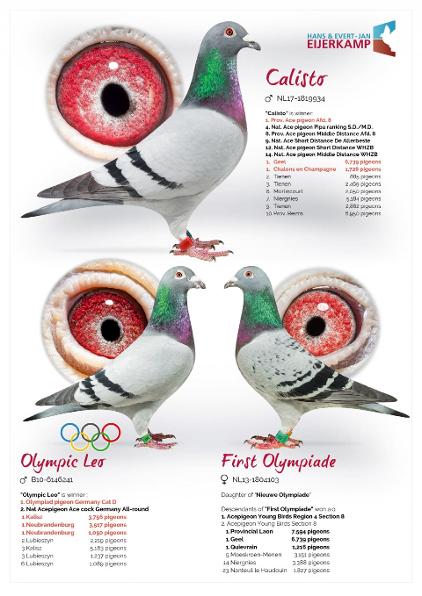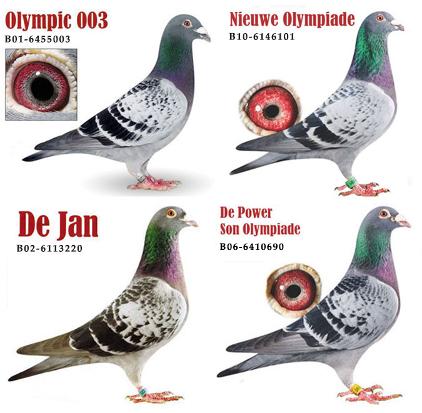 New Bliksem Gaby Vandenabeele Blue Bar cock just Sold for AUD$588,000 in Gabys total clearance sale and one of the most expensive birds ever sold world wide and New Bliksem is the uncle to my Sensational Pedavoli Hen.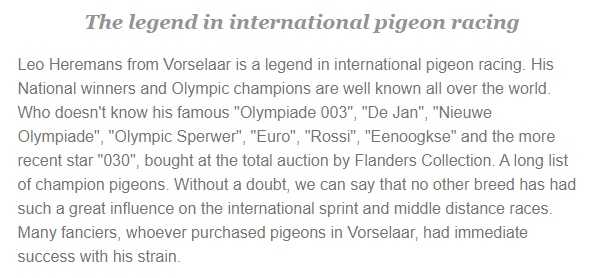 Please Google- Marnik & Tom Van Gaver Finn & Ricky youtube clip running for 11 minutes & 59 seconds for all of the latest outstanding racing results from these pigeons.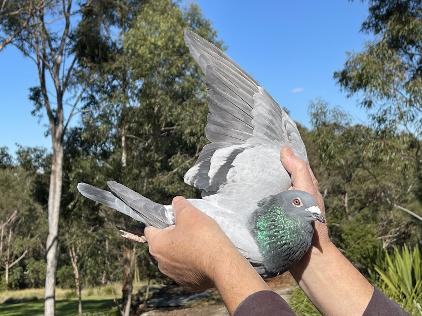 New Super Superb Tom Van Gaver Cock White Finn Star BE 19-4207342 Purchased for AUD$8,400 PIPA Australia Sydney Sale 2021. Only Van Gaver cock in Australia.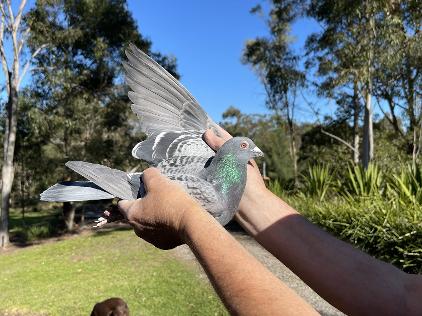 New Elite Champion Bloodline Tom Van Gaver Hen Ricky meets Finn BE 19-4207327 Purchased for AUD$10,300 PIPA Australia Sydney Sale 2021. Sire is Ricky the world Champion top breeder below. Only breeding pair in Australia.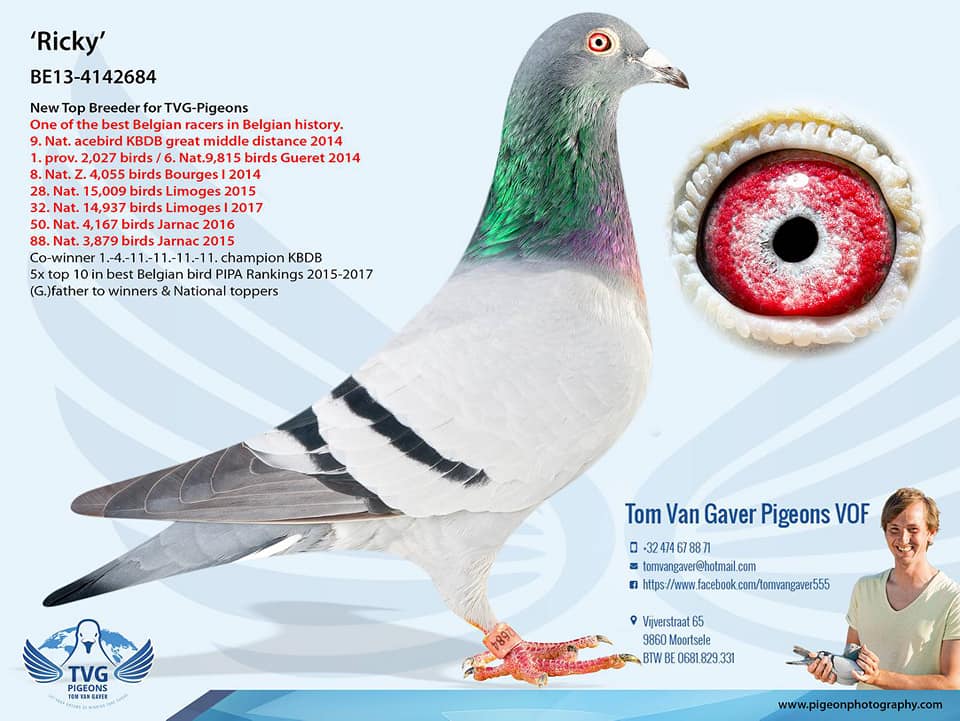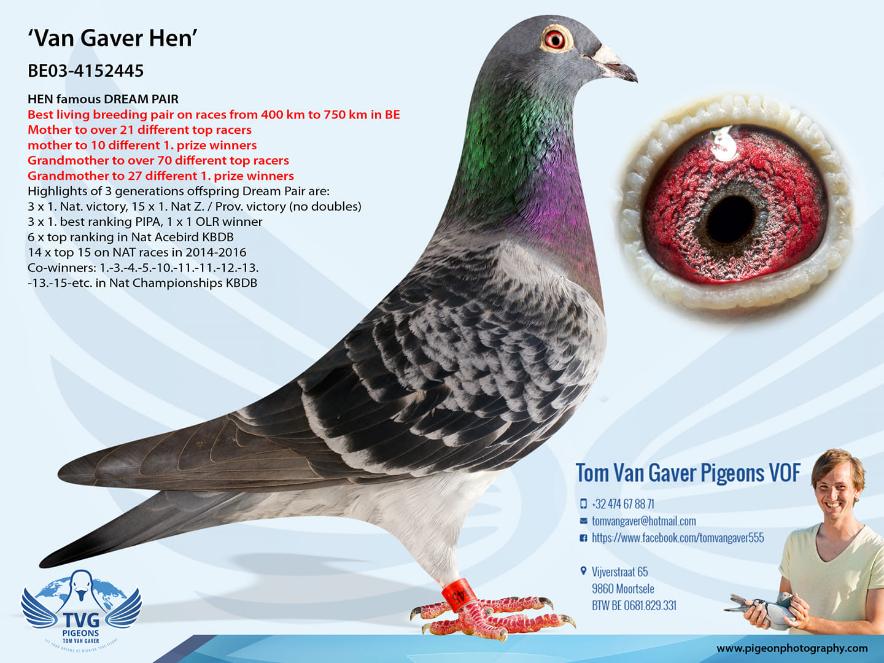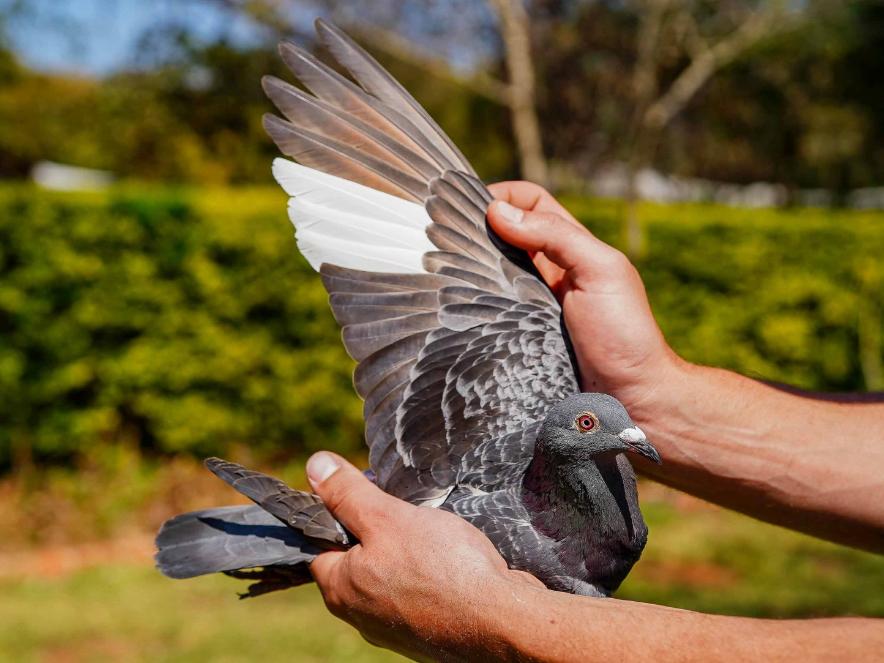 Little Fin DV02752-21 Check Flty 100% Tom Van Gaver 1st Place Victoria Falls One Loft Race Africa 2022. Now for sale on PIPA Auctions currently at 120,000 Euro & very close to our TVG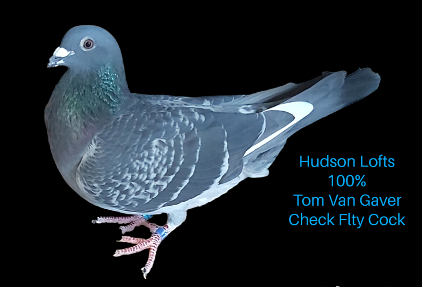 100% Tom Van Gaver Cock Ausn 21-5136 Check Flty Cock Bred for stock small to medium size and a real stunner ready for the breeding loft and a perfect middle distance type very pleased with him.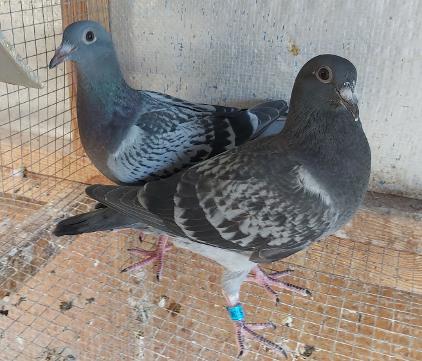 These 2 are not for sale bred for stock.
100% pure Tom Van Gaver youngsters which are the 1st round bred for stock. 2 Absolute crackers very happy with these 2 babies.
Taking orders now for early to mid 2022 Van Gaver youngsters direct off the new Imports $3000 each. Contact me for availability only limited youngsters will be released.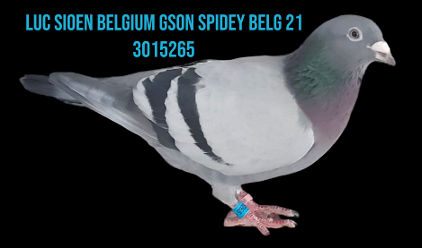 Taking orders now youngsters are $1200 each.
New Import from Belgium G son of Spidey now rated the best Hereman/Ceusters cock in the world. Bred by Champion Luc Sioen.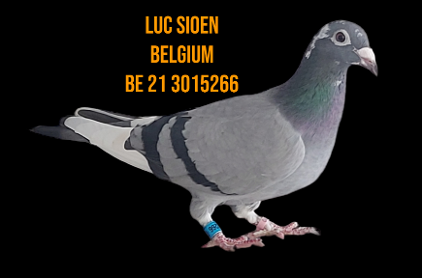 Taking orders now youngsters are $1200 each
New Import from Belgium G daughter champion hen Anouk bred by Champion Luc Sioen from the birds of legend Willem de Bruijn.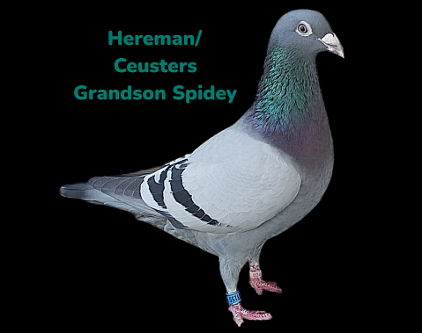 Taking orders now youngsters $1200 each
New Import Grandson of Spidey from the best of Luc Sioen Belgium and Willem de Bruijn Netherlands.
Nest mate below 155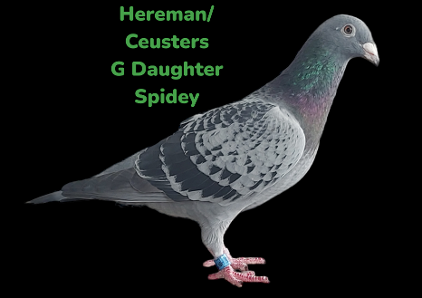 Taking orders now youngsters $1200 each
New Import Grandaughter Spidey Best breeding cock in Belgium pigeon racing history. 156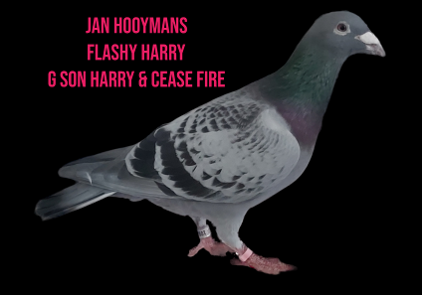 Taking orders now youngsters are $1200 each
GB 20-X10986 New Import BC cock son of Flash Harry the number 1 Jan Hooymans cock in the UK.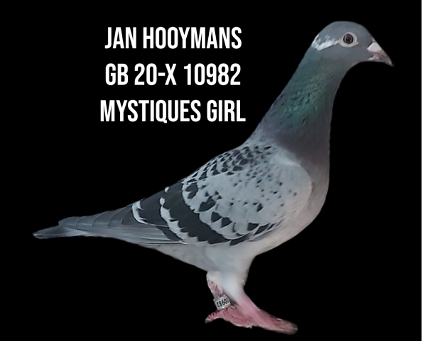 Taking orders now youngsters are $1200 each
New Hooymans Import GB 20-X10982 BCP Hen G Daughter of James Bond and Mystique two of the best in the UK.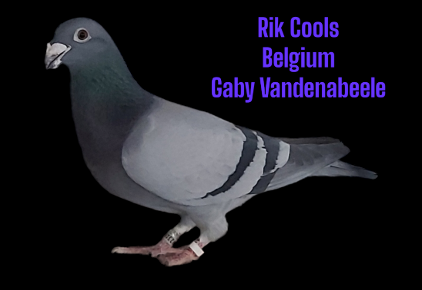 Taking orders now youngsters are $1200 each
New Import BE20 318 BB cock son of Rik Cools No1 Gaby Vandenabeele cock De Kleinen.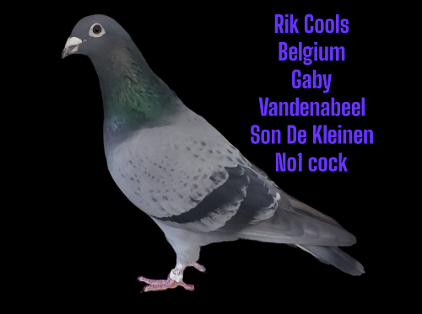 New Import Belg 20 386 Pencil Cock Rik Cools Belgium son of De Kleinen Rik Cools top Gaby base cock half bro to 318 above.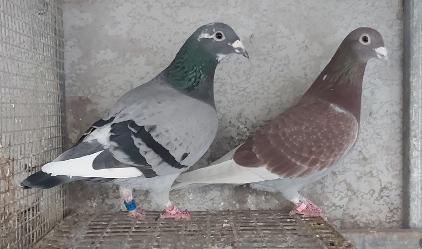 This pair is off the absolute best producing Lambrechts birds that i could find in Europe.
Taking orders now youngsters are $1200 each.
New Imports Stefaan Lambrechts pair. NEHU 20Z3704 Red Check hen off full Bro to Lincia. NWHU 20C2255 BBPied C off full Sis to Lincia.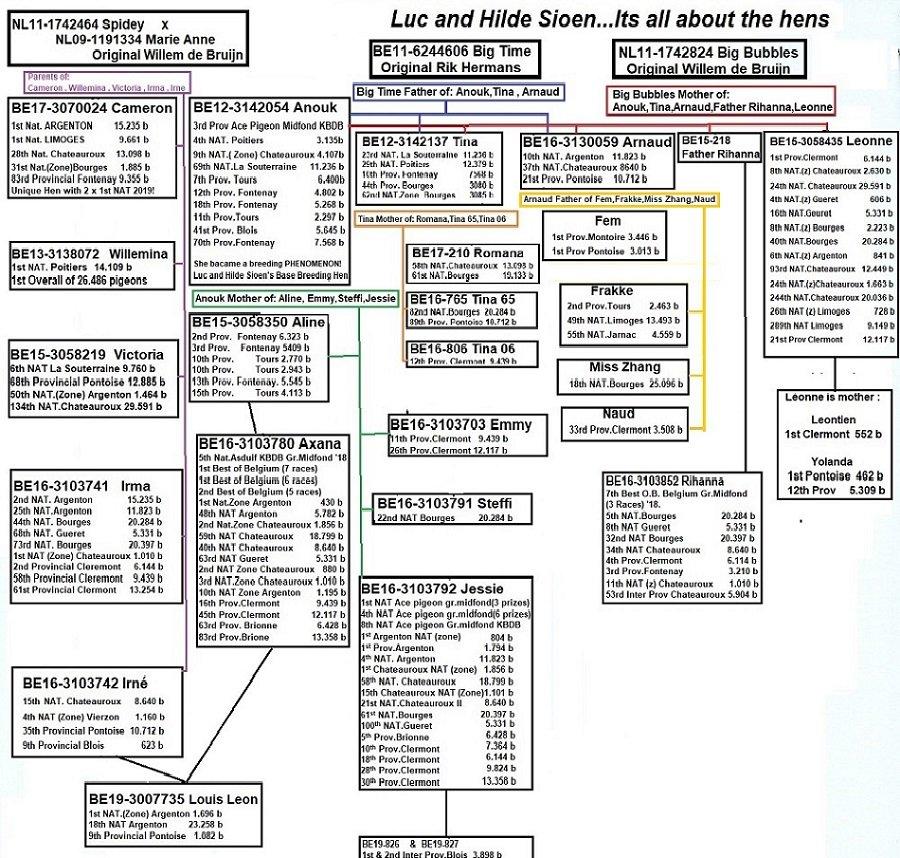 Belg 15-6301180 Direct from Leo Heremans Taking orders now Youngsters are $1400 each Limited Availability Top race results from this cock he is a 10/10 specimen.
With Pigeon importing into Australia probably finished youngsters from these Top producing Imported Heremans birds will never ever be available again in the future.
Belg 15-6073181 Direct from Leo Heremans Taking orders now Youngsters are $1400 each Limited availability Top race results from this cock he is a 9/10 specimen.
Belg 15 6301186 Direct from Leo Heremans Taking orders now Youngsters are $1400 each Limited availability She is a top producer 10/10 specimen. She will be coupled with the two Leo cocks above 180 B Bar & 181 B check.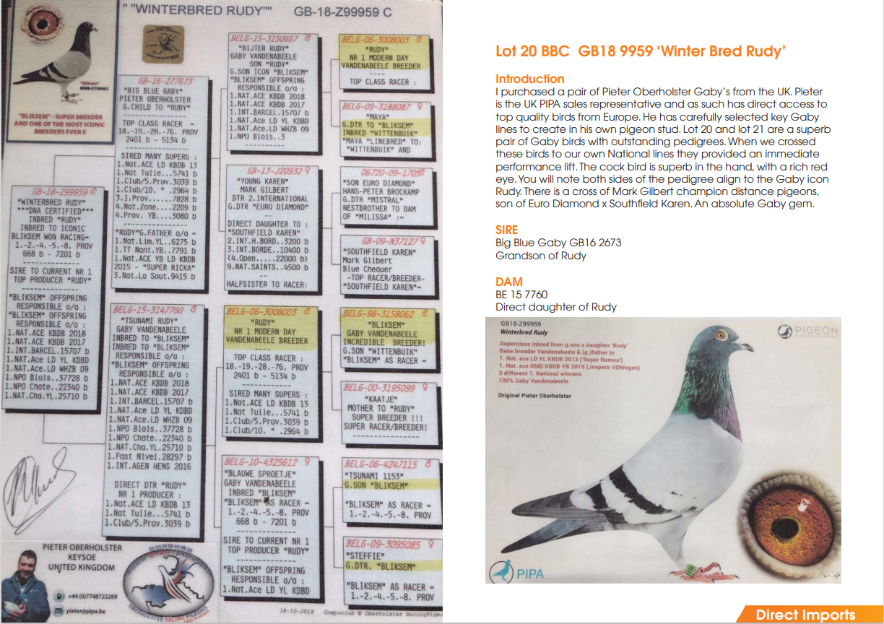 New Import Purchase 12/6/22 Winter Bred Rudy a fantastic well put together cock off the successful Gaby Vandenabeele champion Rudy Line. He will be mated to our top Gaby hens.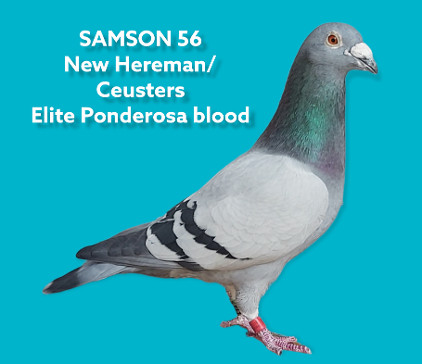 SAMSON 56
Lot 59 Ken Marshal Sydney Sale 2022
New Hereman/Ceusters cock ready to inject some new blood into our current champion H/C breeding stock and 56 is down from SAM 1, SAM 2 and Kirsty all top producers for the now shut down Ponderosa Stud.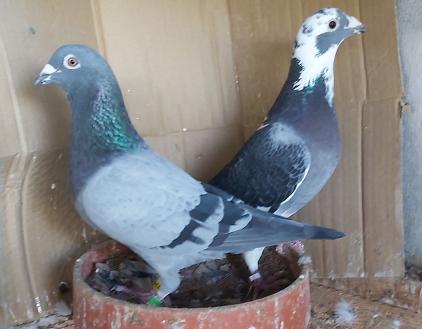 New mating 2022 The New Super White Finn Star Tom Van Gaver Blue Bar cock now with the fantastic producing Geerinckx Import hen.
Golden Girl 1st round Golden Egg Tom Van Gaver hen and she is an absolute cracker of a bird and is currently mated back to her sire White Finn Star.
Super Blauwe Stitches
GB10A/9033
One of the best Modern day Geerinckx Racers and Breeders here in the Uk Direct son Golden Breeding BE04/6202120 Couple Geerinckx 120 Witpen x Geerinckx BE04/6202126 Super Miriacle 126
Super Racing cock
Super Blauwe Stitches
7 x 1st
3 x 1st Section winners
1st Open NIPA 5,969 pigeons
1st Open NIPA 3,229 pigeons
1st RPRA Award winner 2012
Half Brother to Famous Blauwe 74
18 x 1st
2nd Open NIPA 11,987 pigeons
14th Open NIPA 15,813 pigeons
32nd Open NIPA 30,350 pigeons
49th Open NIPA 2,411 pigeons
56th Open NIPA 3,216 pigeons
Sire to 7 x 1st section winners A&E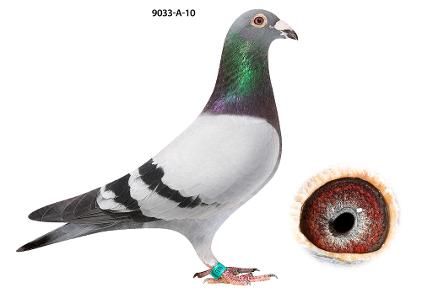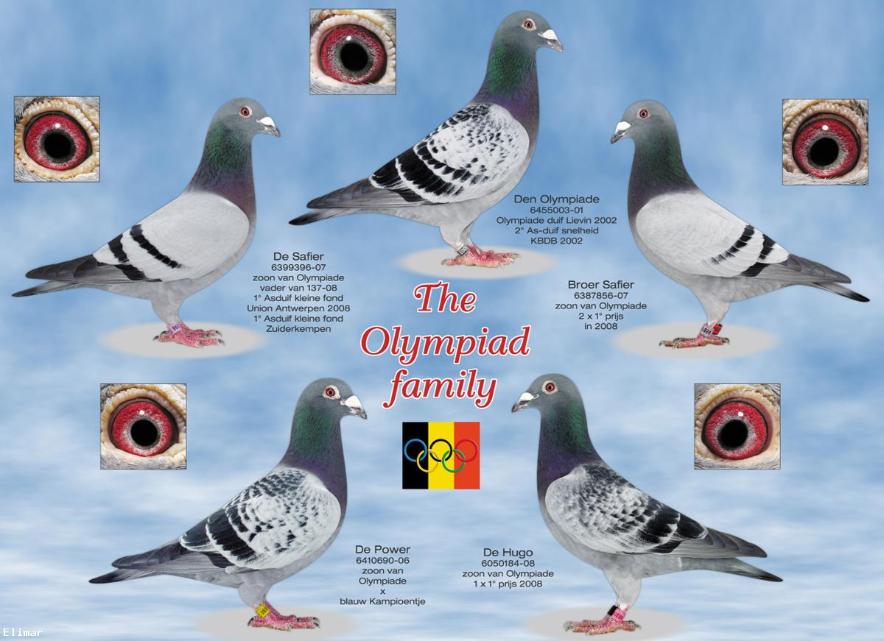 Above is the Hereman/Ceusters champion Olympiad 003 family one of the best in the world.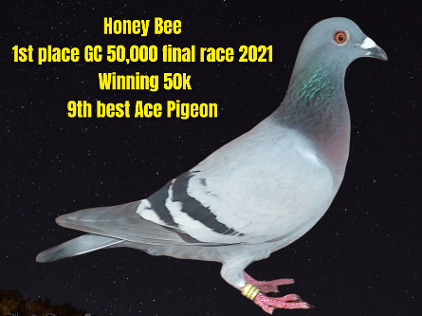 Honey Bee is a lovely small to medium Blue Bar hen 10/10 perfect specimen in all aspects and granddaughter of Master Figo Hereman/Ceusters.Sire is Fast Figo and Dam is Hereman/Ceuster with a splash of Gaby Vandenabeele.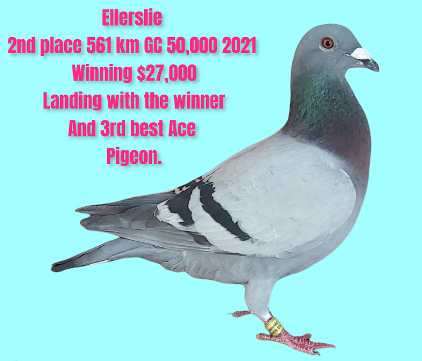 Ellerslie is a medium compact rippa cock bird 9.5/10 with very good muscle confirmation Grandson of Master Figo Hereman/Ceusters.This cock has had a very bad old injury with his keel being split in half obviously recovering in time for the final but still an unbelievable gutsy effort.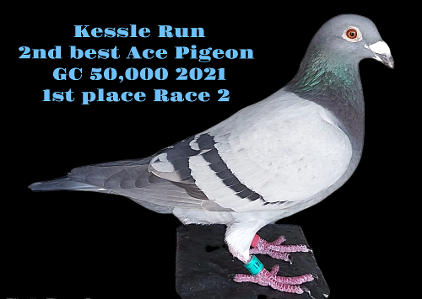 Kessle Run Hereman/Ceusters Blue Bar cock was also 7th place in the final 561 km and is another champion Hudson Lofts racing pigeon with an impeccable pedigree & he is a perfect medium size very strong athlete and is now in the breeding loft ready to pump out some new bullets for 2022 season.
Kessle Run Youngsters are limited @ $1000 each.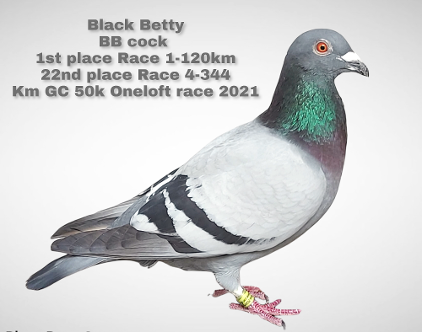 Black Betty is Gaby x Hereman/Ceusters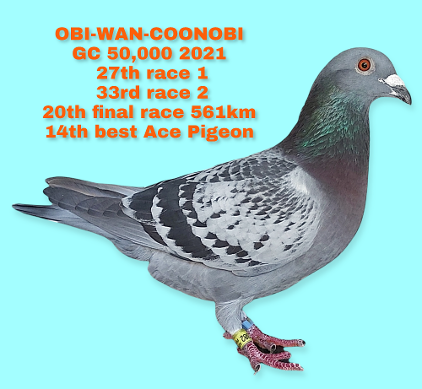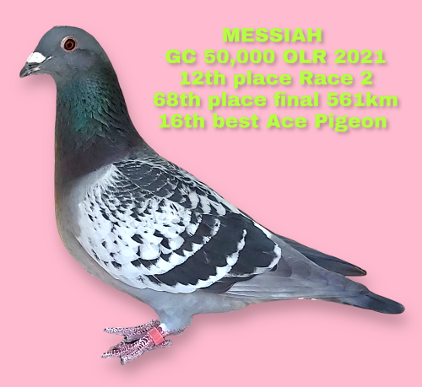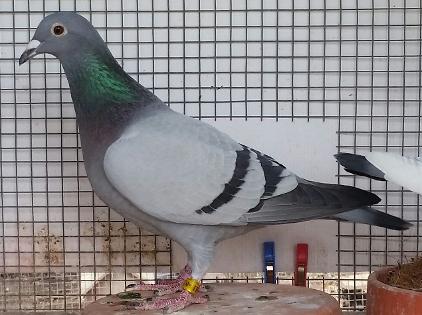 Brand new import direct from the UK his Sire Stitches is above.
GB 19-C32311 Blue Bar Cock
100% Geerinckx
Fantastic specimen and a breeding son of The super Blauwe Stitches 9033 & 1/2 brother to over 70 x 1st place winners.
Taking orders for 2020 breeding season youngsters are $1000 each 30% deposit is required.
Sire GB 10-A9033 Blue bar cock
Dam NL 14-1923132 Blue Pied hen
Brand new import direct from the UK
GB 19-C31659 Dark Pied Hen 100% Geerinckx They believe that this hen will be an amazing breeder her sire is a full brother to outstanding champion Super Blauwe Stitches. Taking orders for 2020 breeding season youngsters are $1000 each 30% deposit is required. Sire GB 13-X33777 Blue pencil cock Dam GB 14-A12314 Dark pied hen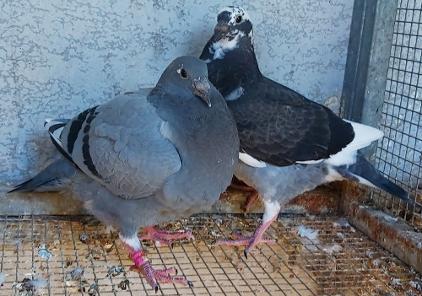 100% Bart Geerinckx youngsters fantastic nest pair direct off the new imports above best racing 100 to 750 klm best velocity range is from 1000mpm to 1800mpm and this bloodline is an outstanding cross for most families.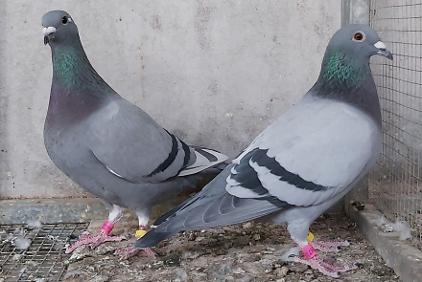 100% Geerinckx young birds now at breeding age ready for 2020 season both bred for stock a nice cock and hen im thinking.
Youngsters bred from these 2nd generation Geerinckx are $600 each.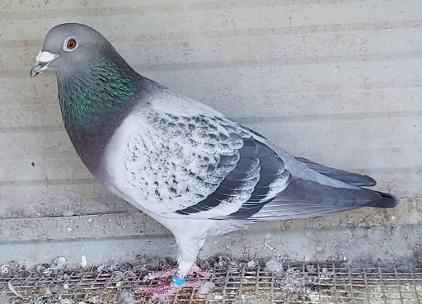 Gaby Vandenabeele new age bloodlines are now producing top Federation and Oneloft results 2021.
Sire is 5201 one of our top Little Boy line cocks.
Dam is the Pedavoli hen our best Gaby hen. These new young cocks will be the future of our Gaby family and they are producing some of the best results in QLD by far.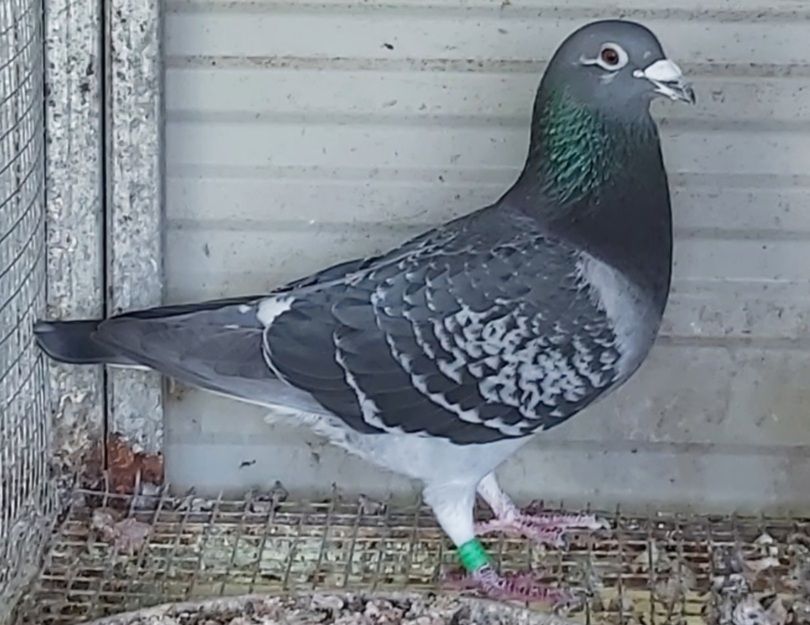 Gaby Vandenabeele new age bloodlines are now producing top Federation and Oneloft results 2021.
Sire is 1773 the Sultana Bros Sydney champion stock cock.
Dam is the Pedavoli hen our best Gaby hen.
Another outstanding young cock who will be part of the spine of our Gaby family moving into the future.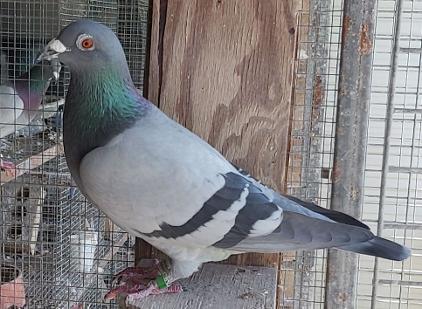 Gaby Vandenabeele new age bloodlines are now producing top federation and Oneloft results 2021.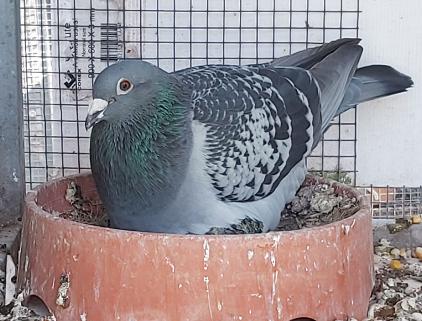 Lion Prince
Pedavoli Gaby Vandenabeele replacement cock and he is also a G son of the Lion King who sold for AUD$130,000 and he has bred 1 clockbird in 2021 with more results coming i will predict.With 1 youngster racing very well at the moment in the GC oneloft race.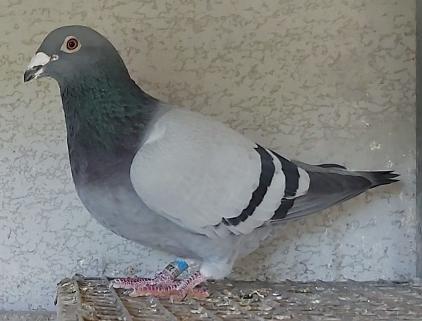 Master Figo youngsters are now $1400 each He is now the Grandsire of GC 50,000 1st & 2nd place 3 minutes in front of the next birds in the final 561 km winning $77,000.
Master Figo This cock is a Master breeder for us G son of Olympiad 6455003 Best ever breeding cock.And as the master Graham Davison once told me there are Hereman/Ceusters and then there are Hereman/Ceusters and Davo is 100% correct not all Hereman/Ceusters pigeons are of the same quality just because they carry that famous name.We have some of the verybest here at Hudson Lofts.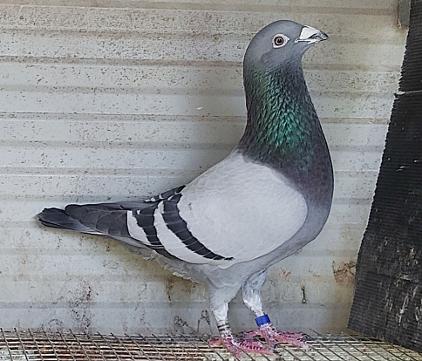 Youngsters from this cock are $500 each
Hereman/Ceusters superb son of Master Figo and Gold Rush 1st year in stock and he is the sire of 3 clockbirds in 2021 and one outstanding oneloft bird thus far.Uncle and brother to dozens of brilliant racing pigeons one of the best bloodlines we carry at Hudson Lofts very hard to beat at all levels and types of racing.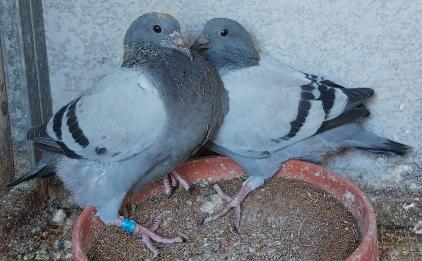 2021 Master Figo x Gold Rush 1st round youngsters.
Another pair of cracking specimens with these 2 being sold to a very lucky Sydney Fancier.I reckon 2 nice cock birds.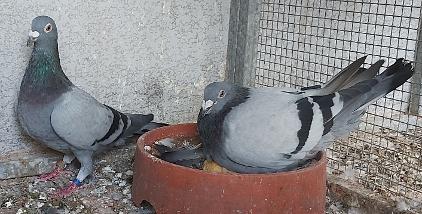 10/5/22 Master Figo now coupled with the best inbred daughter of 221 son of the MV lofts $14,000 Hereman/Ceusters cock & this hen produces multiple top clock birds every year for Hudson Lofts a great all round breeding hen.
Stefaan Lambrechts
Lincia
Best coefficient ever in racing history
Belgium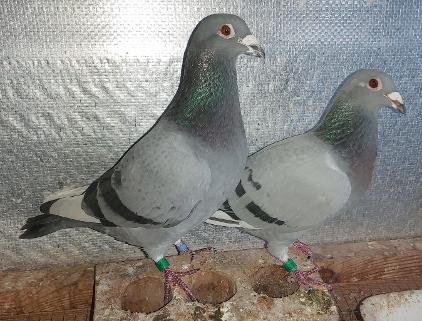 New Pair Purchase 13/6/21 disposal sale of champion fancier Len Vanderlinde QRPF Queensland this was the best pair in the sale in my opinion and the cock was $5500 a producing full bro to Snowy Lens No 1 stock cock and the hen is a daughter of Snowy she is the 1st Fed young bird Derby champion QLD 451 km $3200 and worth every cent in my opinion with both of these outstanding pigeons being lovely types and great specimens.
Youngsters off this pair are $1200 each.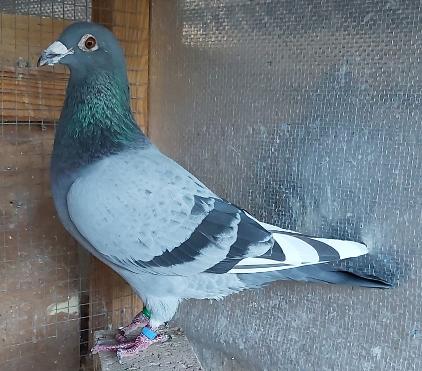 QPF 17 1724 Pencil pied cock $5500 New Purchase 2021 and he is an absolute cracker Sire of 2nd fed 730km and 15th fed 900km QLD and this cock was ear marked to be the next No.1 stock cock taking over from Snowy the current top breeder and 1724 would then be the backbone of future breeding inthe loft according to Lenny.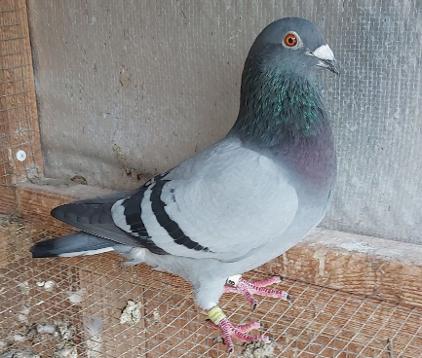 Top Gun
Strong full brother to Ellerslie GC 50k 2nd place 2021 winning $27k and this cock raced very well for C McDonald QRPF QLD and was consistent throughout the 2021 race program proving again that these bloodlines can excel in Federation or OLR racing no worries.
Superstar
Brilliant blue check cock on the nest is the sire of India 1st place GC 50,000 race 3-285 klm 2020 season winning $6100.He has produced India in his first breeding season so very high hopes for this cracking young cock a fantastic Hudson Lofts Bloodline.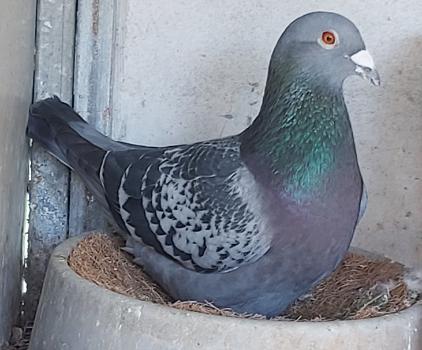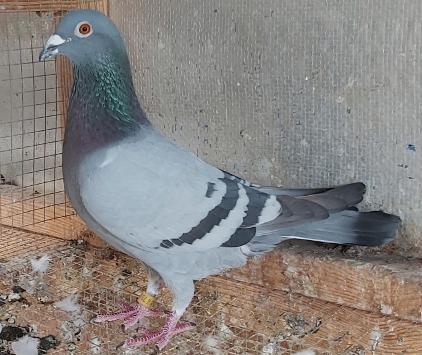 Sigala
This strongly built Blue Bar hen is the Dam of India 1st GC 50,000 Oneloft race 3-285 klm 2020 winning $6100 she has produced many good youngsters with top results Hereman/Ceusters Hudson Lofts bloodline.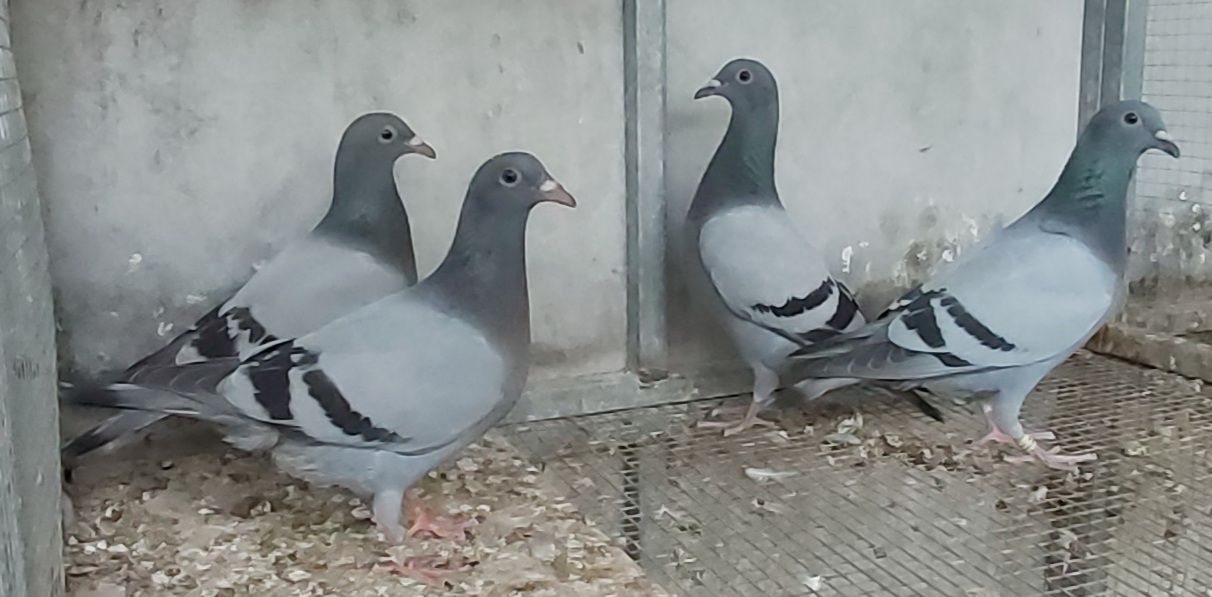 Gaby Vandenabeele siblings x 4 all bred from Aust 07 6382 Little boy cock when paired to his G Daughter direct from the 6 out of 7 champion race hen and they are all outstanding babies.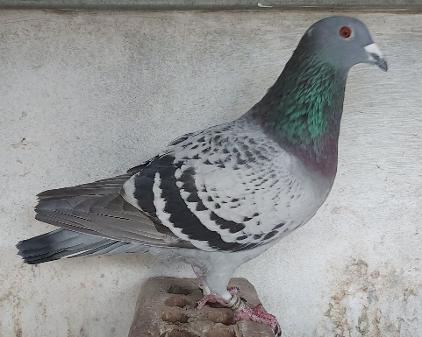 Blue check hen this little Gem was clocked 4 times in 2020 for S Zander she is a Hereman/Ceusters cross and her dam was also clocked 4 times last race season so the good racing genes continue on bred by Hudson Lofts.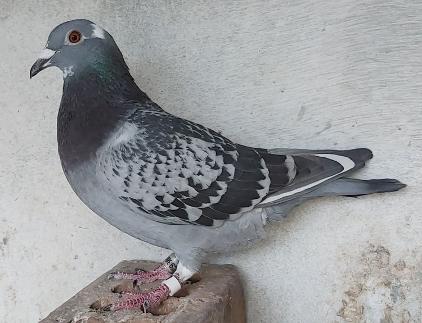 Blue check pied hen she is another outstanding race pigeon for 2020 clocked or equal clock bird 3 times and the sire of this hen is Play Ball the double Fed Gerard Koopman cock who has produced this lovely hen this year at Hudson Lofts.
Master Figo & Gold Rush
New Hereman/Ceusters mating for 2021 these 2 are champion stock birds and there is no substitute for speed and when it comes to the youngsters from this mating they have bucket loads of it.Grandsire and Granddam of GC 50,000 1st & 2nd place 2021 561 km winnng $77,000.
YOUNGSTERS OFF THIS PAIR ARE NOW $1400 EACH.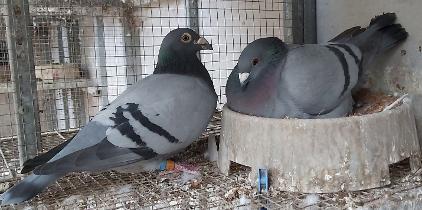 Only 2 youngsters from this mating will be released & sold price will be $1000 each please contact me for availability.
Top New Mating 24/11/20
Hereman/Ceusters cock Alchemy bro to Good as Gold $21,000 champion hen now with his daughter the Bird of the year Queensland 2019 QRPF and she is a tremendous specimen & fantastic in the hand what a pigeon she is.
New couple 2020 Hereman/Ceusters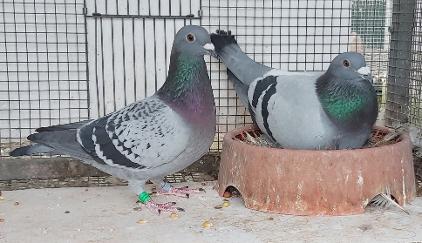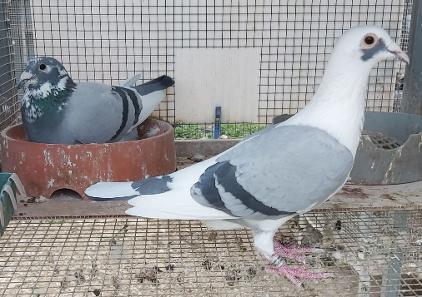 New mating 2020 Dirk Van Den Bulcks
New mating 2020 Dirk Van Den Bulcks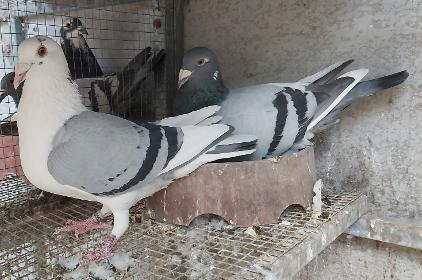 New mating 2020 New age 100% line bred Graham Davison pair with both of these birds already producing and they will be keeping the famous Davison name well and truely alive for many years to come.
youngsters $450 each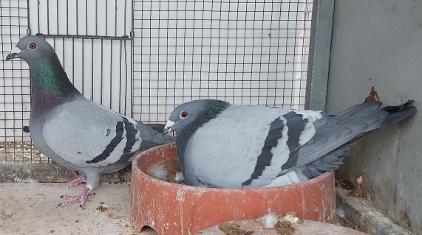 Unbeatable Almond Sprint bloodline these pigeons are deadly up to 400 klm and this hen is a rippa and built like a brick shit house.
Almond sprint youngsters $400 each.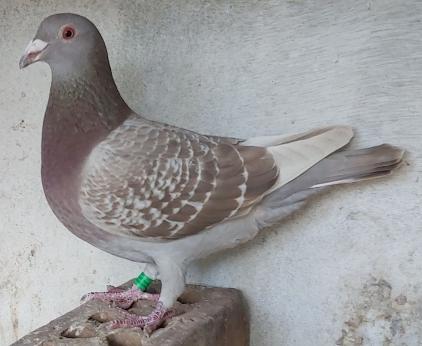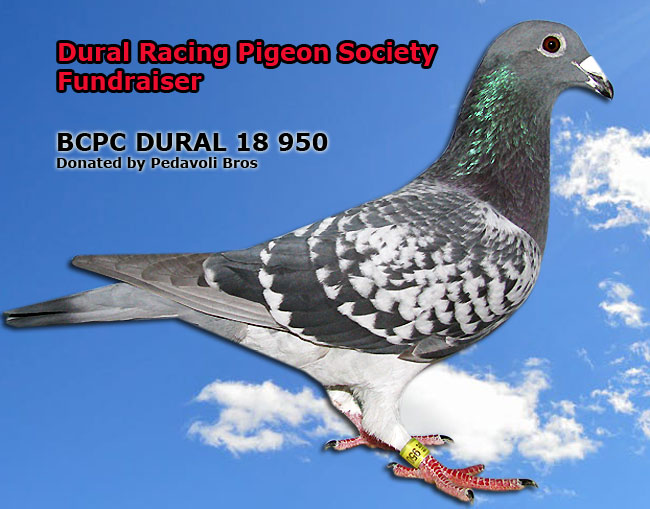 The Lion Prince
New Purchase 1/9/19 Gaby Vandenabeele Bred by Pedavoli Brothers Sydney this wonderful young cock is a Grandson of the Lion King who recently sold for 80,000 Euro or AUD$130,000.
950 has been very kindly replaced by Vince with an identical full brother they look exactly the same.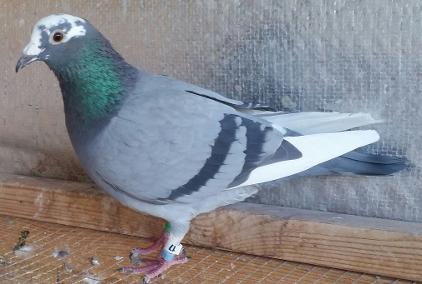 The $18,000 winner The 64 bb pied hen cracking little bird no wonder she did so well.
The 64
3rd place GC 50,000 2019 Feature race 530 klm velocity 498 mpm flying time of 17 hours 45minutes for Hawa Bros syndicate bred and owned by Hudson Lofts she was clocked in darkness at midnight winning $18,000 approx and she was 38th place race 2-250klm.Full sister 7281 clocked YBD 500klm & 2nd bird to loft 422 klm & nestmate 7282 2nd bird to loft 338klm 2019.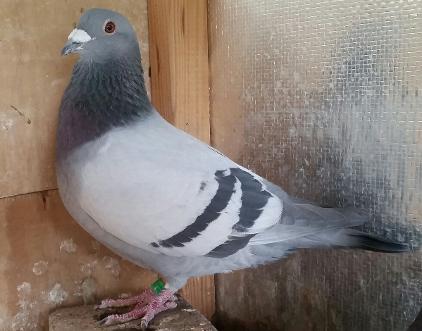 In stock and nest mate brother to
Grey

Shadow

1st place GC 50,000 oneloft race 2 - 250klm,2nd place race 3-326 klm 2019 winning $7300 to date and this young cock on the left is a 10/10 he was that nice as a youngster i had to put him in the bank very wise move id say.Supurbly bred Hudson Lofts racing pigeon and bred down from our top Hereman/Ceusters bloodlines.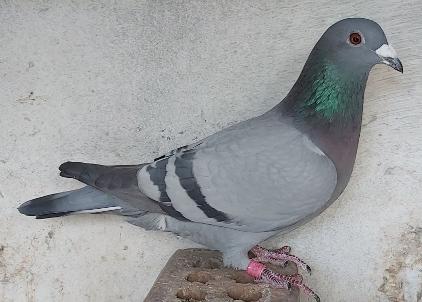 Ken said in her last race she was smashed by a Perigrine just above the tail with some feathers missing so a very lucky girl to be still with us.Ken also said she played a major role in his very successful race season helping Ken finish 2nd overall in the QRPF federation points score well done Ken.
Bird of the year Queensland
AUSN 17 - 5753 bb hen
Bred and owned by Hudson Lofts and raced by Ken Jorgensen QRPF she was placed 3rd fed Roma 435 kms ,4th fed Morven AAD 600 kms ,7th fed Charleville 5 bird National 685 kms & 19th fed Roma 435 kms.
Her sire is Alchemy full brother to Good as Gold $21,000 hen.
Her dam is a daughter of Blue Blood the outstanding Gaby Vandenabeele cock full brother to the $7000 Zander hen.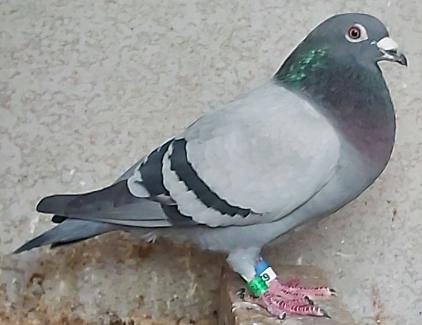 Versace Blue Blue Bar Cock
Versace Blue
8th GC 50,000 final feature race 530 klm and 4th best Ace Pigeon 2019 bred and owned by Hudson Lofts & a full sister 7253 landed with clock bird 324klm & equal 2nd to loft 422klm in 2019.Grandson of the Pedavoli hen.
Checkmate
12th GC 50,000 final feature race 530 klm and 6th best Ace Pigeon 2019 bred and owned by Hudson Lofts full brother is Shim 33rd place in final and 14th ace bird GC 50,000 2019.Full brother 7298 clocked at 422 klm 2019 QLD.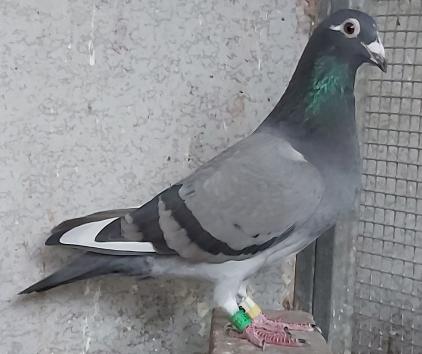 Checkmate Blue Bar pied hen.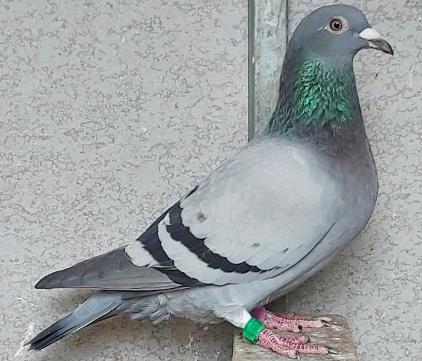 Nev Pearce Charity bird GC 50,000 2019.
7th place race 1-175 klm, 6th place race 2-250 klm landing with the winner in both races then sent to race 3 and was hawked badly and unable to fly and retrieved from Byron Bay she is a beautiful hen and now safe in stock very well bred Hudson Lofts sprint hen 50% Dirk Van Den Bulck.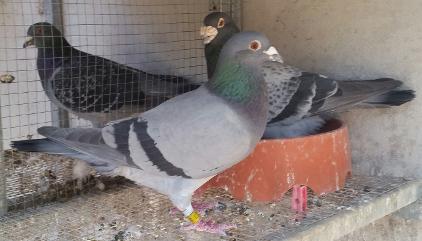 The 641 cock now with one of my top Gaby hens & she is the dam to the 64 GC 50,000 3rd place 530km winning $18,000 in a very hard day race this hen is a very strongly built specimen a very nice hen in all aspects.
The Little boy cock AUST 07 6382 double Grandson of Little Boy who i believe was the best Lu Brothers Vandenabeele Sold at there sale.6382 has been the sire,G sire & GG sire of dozens of top race birds one of the best Gabys i have been associated with in QLD owned by I Ketchel.
Not for sale youngsters are stock only.
6382 Grand children are $450 each.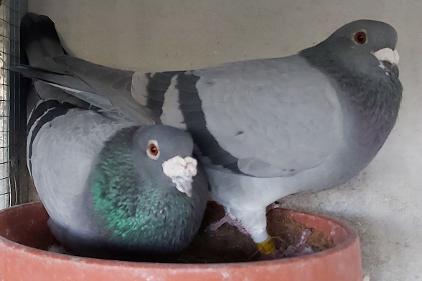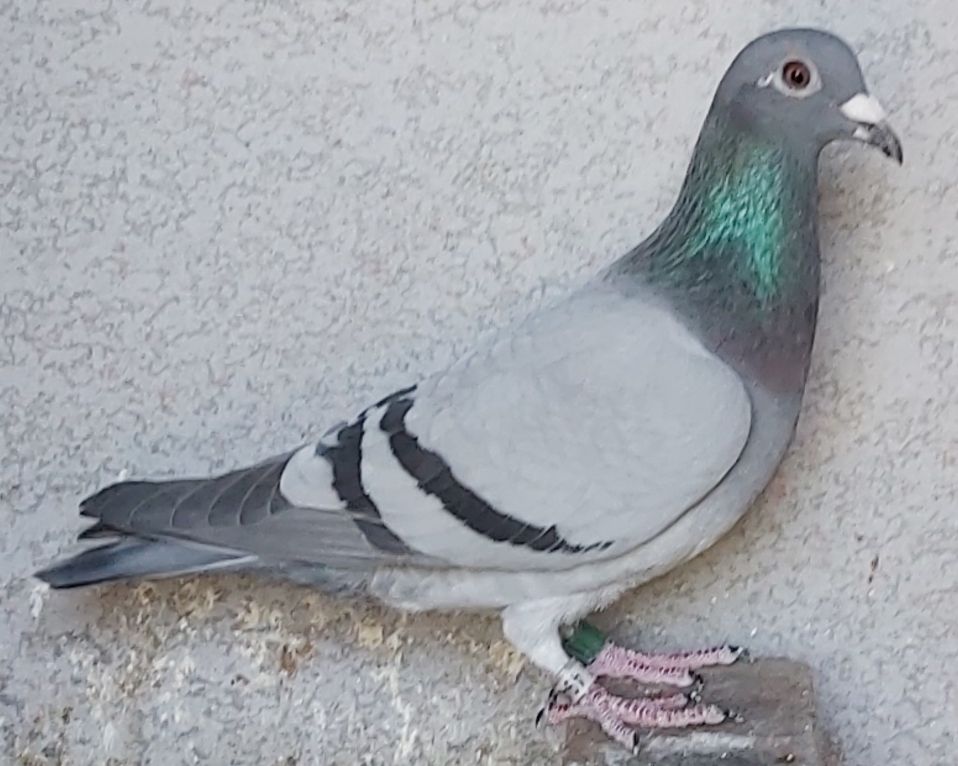 QPF 18 4945 BB Hen G Daughter of 6382 Gaby cock
QPF 18 4945 BB hen beautiful daughter of 8651 BB hen who went to 7 races and was clocked or equal clock bird 6 out of 7 times one of the best race pigeons i have ever seen 8651 is a daughter of 6382 Little Boy Gaby Vandenabeele cock bird above.
QPF 09-8651 Results
Equal 1st club 2nd Combine 247 klm vel 1123mpm,1st club 2nd combine 247 klm vel 1169 mpm,1st club 1st combine 247 klm vel 1286mpm,Equal 1st club 1st combine 320 klm vel1227mpm,equal 1st club 4th combine 320 klm vel1082 won by 20 minutes,equal 1st club 3rd combine 320 klm vel 1121 mpm,equal 1st club 5th combine 238 klm vel 1267.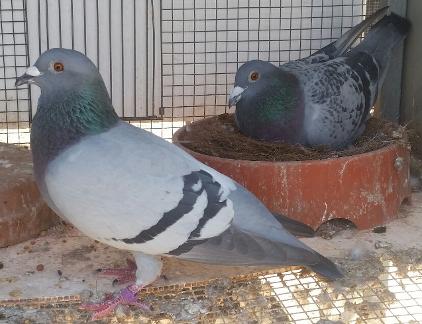 Syndicate Gold one of the brilliant Hereman/Ceusters stock cocks now mated to the magic Pedavoli hen these youngsters will be racing in the GC 50,000 2020 season best to best again repeated.
Pink Sears Davison SVR lines top cock now mated with his outstanding race bird grand daughter he is the best Staffy cock i have seen in many years with children and now grand children doing the business they are a very fast & very tough family of pigeons.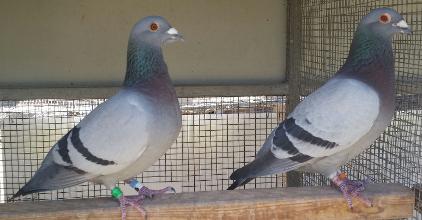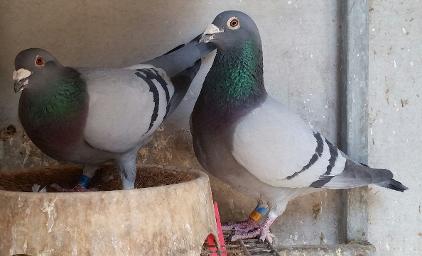 New Pair 29/11/19 Alchemy Brother to Good as Gold $21,000 hen & Blue Star Daughter of the $14,000 Hereman/Ceusters cock & this awsome hen has produced multiple top fed birds for I Ketchel QRPF.
Alchemy and Gold Rush
Full brother and full sister to Good as Gold the $21,000 champion hen recently sold at G Hamiltons sale 2018.
Alchemy is the sire of the 2019 Bird of the year QRPF best bird in Queensland and he is an excellent breeder of stock pigeons and Gold Rush breeds both race birds and stock birds at the highest level.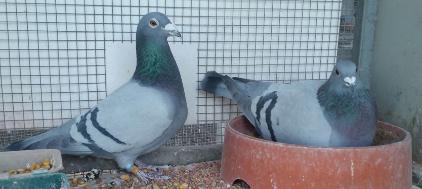 Little Rambo

and

Queen Kannibaal

who is a daughter of a top producing full brother to Little Rambo owned by I Ketchel and she is a Supurb breeding hen one of the best. Her and her descendants are responsible for many top Federation and Combine results in QLD including some outstanding Oneloft race pigeons and having 2 grand daughters land with final Feature race winners in recent years confirms her brilliance.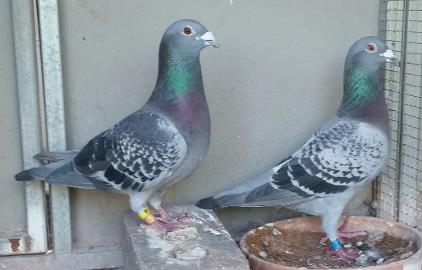 Exceptional Vandyk breeding pair
Young Rambo
Son of Little Rambo and Queen Kannibaal awsome young Vandyk cock bird and a very good specimen ready for the 2019 breeding season.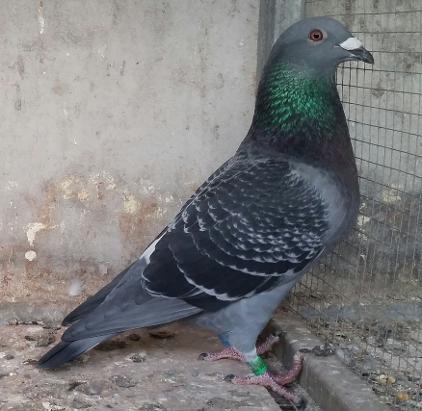 Superman
New Hereman/Ceusters BB cock bred for stock he is a son of Jackpot 73 cock bird above paired to his Grand Daughter Nunes the top 10 Ace bird GC 50,000 2017 up until the Rockhampton smash occured when she returned home busted up with no tail.Superman is a compact ball of muscle and im very happy with this fantastic mating.winning blood all around this pigeon.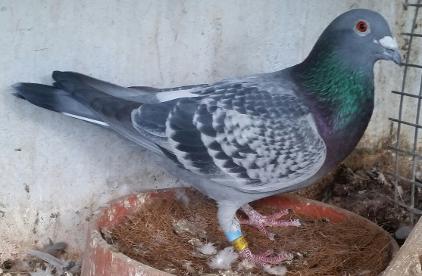 The Fighter
Heremans/Ceusters Blue Check cock and son of 221 and 6544.This exellent cock bird is the sire of Anna 2 Blue check cock who was 18th place GC 50,000 2018 final feature race 680 klm.
Storm boy
Hereman/Ceusters BB cock Son of 221 Blade Runner & Dam is Gold Rush he is the nest mate to Second Chance bb hen landed with the winner GC 50,000 2016 600klm.Storm boy has been a great stock pigeon producing 5 clock birds for S Zander in the past 2 years.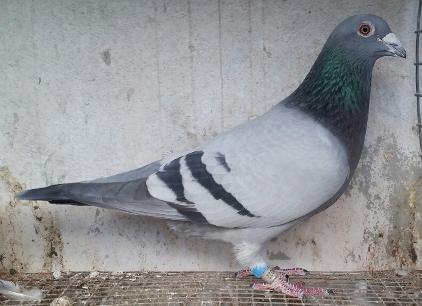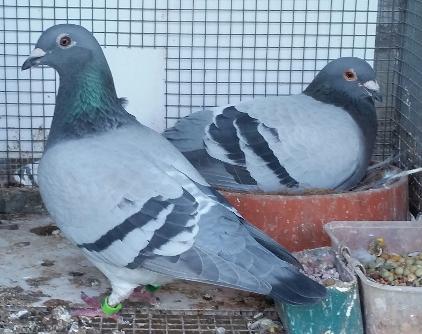 G Davison Pink Sears cock Staff Van Reet lines and Moonlight purchased at G Davison sale 2018.They have bred some very nice youngsters for the 2019 race season.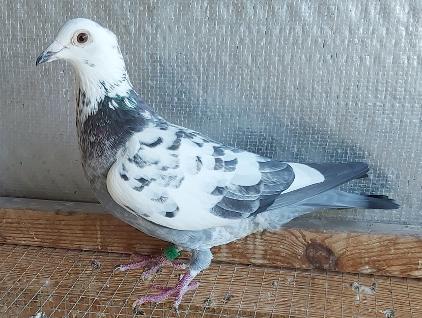 New addition to Hudson Lofts
252
Strong Long Distance Ward Grizzles that are a fantastic cross for our Appleby/Macleans Blacks.This hen 252 was the best hen he has ever owned in his long NSW Racing career and she has produced already in her 1st year at Hudson Lofts.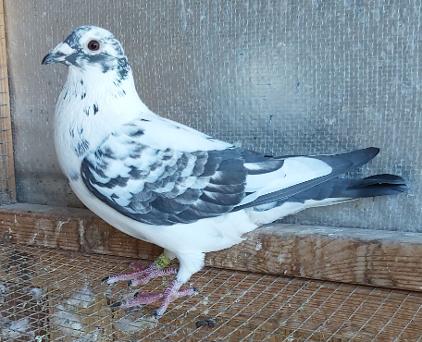 Magic specimen Ward Grizzle cock Long Distance and son of the top hen 252 above with half siblings to this cock racing extremely well for S Zander in 2021 season.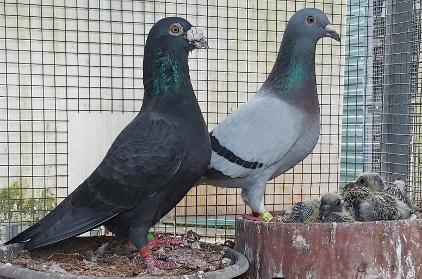 10/5/22 Champion Black cock who is a wonderful producer and close to the best we have & now mated to his beautiful inbred niece breeding youngsters for stock and ensuring this amazing bloodline is around for many years to come.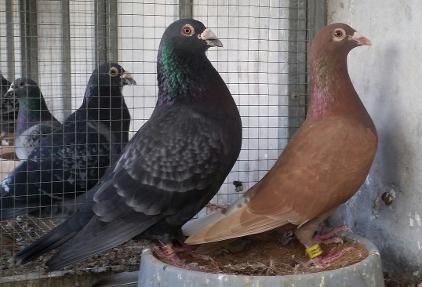 Appleby/Maclean Blacks
Black Cock son of 841 Black Magic No 1 Stock cock.
Chocolate hen is Chock Malt daughter of Black Magic No 1 Stock cock.
She is the Top Blacks blood stock hen at the moment.The Chocolate colour in the blacks family comes from the Macleans side who carry the chocolate gene.
Best race results are between 500 and 1000 klm in any conditions.
Wittenbuik Boy VHA 03 38114 bb cock and the Pedavoli hen. This cock at 14 years of age produced a race bird that was close to equal clock bird 5 times for S & T Smith QRPF.He is still filling today as of the 26/2/19 Varified by S Zander.The youngsters are excellent.
Old boy has stopped filling finally.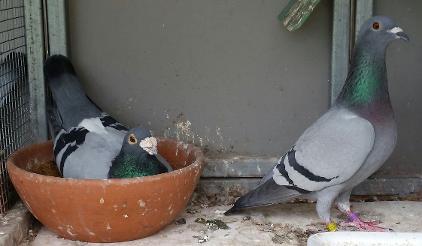 Thunder & Lightning
The sisters that Smashed the competition by 16 hours landing together to win 1st Combine Goulburn 843 klm Velocity of 787 mpm flying time of 17 hours & 49 mins with only 3 birds home in race time facing horrendous weather conditions.Purchased from Kev Sherring 2019 NRC Combine Points Champion Queensland.Bloodline is Kevs Outstanding Staff Van Reet family.I believe that this SVR family is one of the best in Queensland no question.
NGC 14 - 1196 check pied hen Staff Van Reet nest mate to 1197 cock above.These are her 2018 results only.
Dam to 1st club 1st Combine Iluka 165km
Dam to 1st club 1st combine Nabiac 463km
Dam to 385 landed with 1st Club 1st Combine Iluka
Dam to 1st Club 6th Combine Forresters Beach 636km
Dam to 3rd bird home from Goulburn smash 843km only 3 birds were able to make it back to loft.
This hen and her nest mate handle supurbly very nice birds down from the Number 1 pair of SVR birds.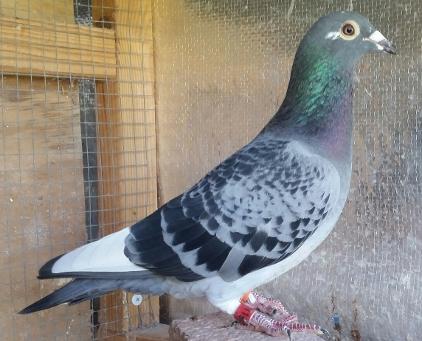 SSC 17 - 392 Pencil pied hen Staff Van Reet K Sherring QLD bred for stock and full sister to 1st Combine Mackay 866 km clocked on the day.
1st Breeders Plate St Lawrence 663 km plus many many more.
Kev said lots of very good pigeons bred the same way as 392 he believes she will be an exceptional stock hen for north or south direction racing and she will have the goods in her.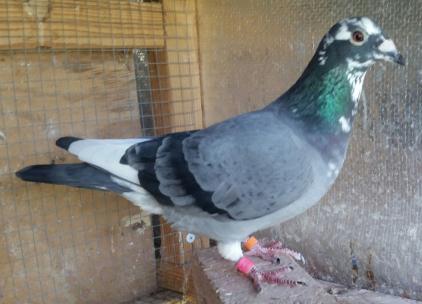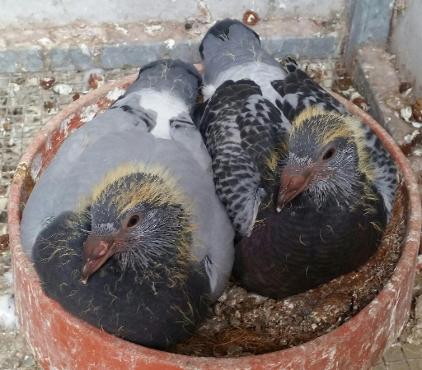 2018 Robust nest pair full siblings to Foxtrot 2 the 2018 GC 50,000 3rd place $10,000 prize winner.These two youngsters are both competing in the 2019 GC 50,000 as replacement/spares.I hope they can be as good as there sister for some lucky punter.
Snake Eyes
New Purchase 2018 Dirk Van Den Bulck BB Pied Cock latest import blood down from the magic pigeons of Belgium champion Marcel Sangers.These were the 1st nest pair of youngsters to be released in Australia from his Sangers imports.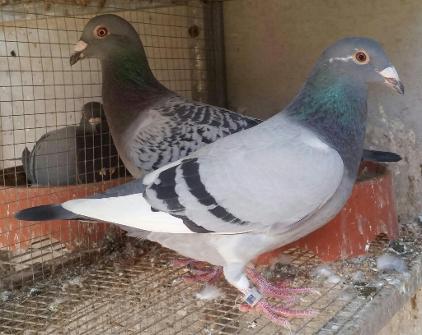 Snake Eyes Youngsters have all presented very nicely they have been typical of a sprint bloodline strong and robust youngsters.He has been coupled with 3 of our best breeding hens to see what works best for future matings.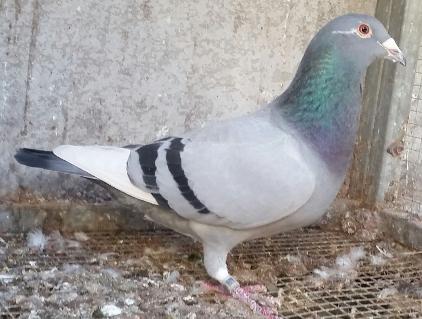 Snake Eyes
Dirk Van Den Bulck
Sire NL 17 1826336
Dam NL 17 1826396
Youngsters $600 each
Rampage
Dirk Van Den Bulck
Sire NL 17 1826336
Dam NL 17 1826396
Youngsters $600 each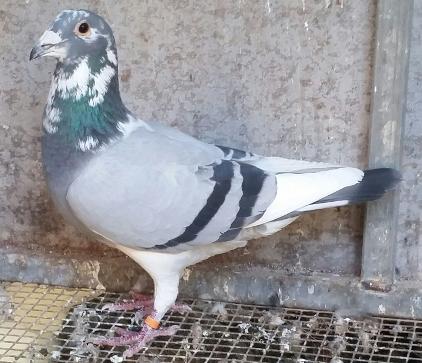 New in 2020-100% Dirk Van Den Bulck pied hen she is a fire cracker this girl perfect in the hand excellent muscle and ready for the 2020 breeding season she will be coupled with Snake Eyes taking orders now.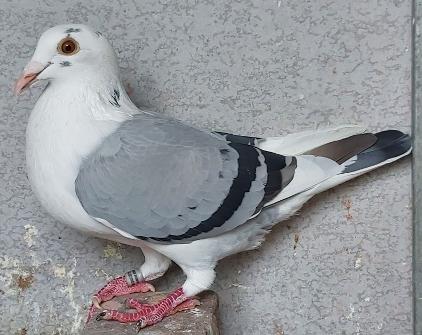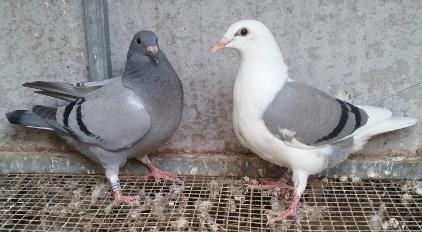 2019 Van Den Bulcks these nest mate youngsters are fantastic in the hand with plenty of good muscle the sire is Rampage.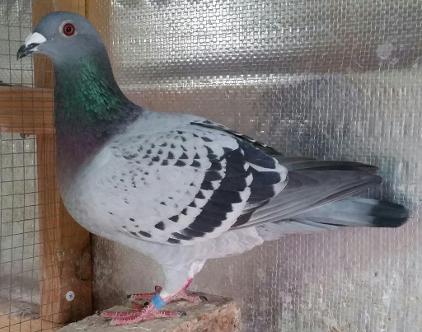 Foxtrot 2
GC 50,000- 2018 feature race 680 km 3rd place winning $10,000 Landing with the winner that won $45,000 beaten by 1 second and she was also 6th place race 2 Woolgoolga landed with the winner 252 km.Her Sire is a Hereman/Ceusters full brother to Turbo 9th place GC 50,000 2017 Rockhampton smash 526 km.This shows the versatility of this family performing in any conditions and/or Velocities you throw at them if its fast or slow racing doesn't seem to matter.
Amanda 2
Nest mate to foxtrot 2 and this solid young race cock was 26th place GC 50000 2018 feature race 680km against 500 birds approx racing against some of the best pigeons in the country all racing on a level playing field with 1 finish line and no birds having an advantage because of loft position or wind direction on the day.
More new pics and info on race results page.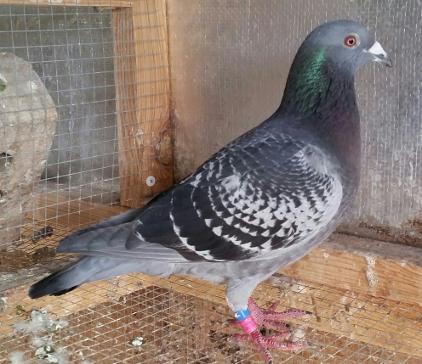 Grey Caviar
Grey Caviar GC 50000 2018 15th place 680 km Final Feature race Appleby/Maclean Blacks x Gaby Vandenabeele bloodlines.I think the final race at 680 km velocity of 1700 mpm needed to be a little bit harder for this lovely hen she was just off the pace with conditions probably not quite to her liking.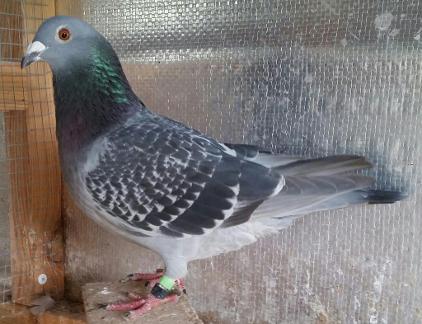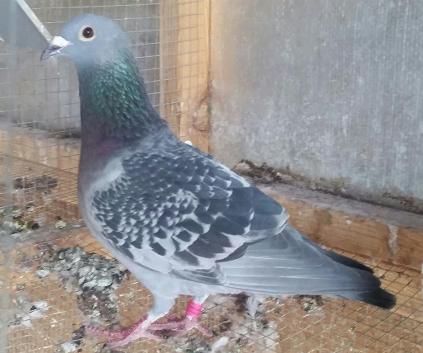 New Direction
6th Fed St Lawrence 714 km QRPF Velocity 1008mpm flying time of 11 hours 48 minutes on the wing flying the longest distance in the Fed and clocked in darkness.She was seen traveling with the fed winner when it was clocked by Rod Hatherly to top the Fed.Line bred to the Appleby/Maclean Blacks.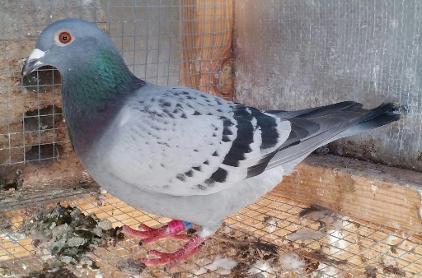 Nudgee Beach
GC 50,000 2018 her sire is one of our top Hereman/Ceusters and she was 14th place race 1 - 146 km then 4th place landed with the winner race 3 - 325 km and was 65th place race 4 final feature race 680 km against some Quality racing pigeons.
New birds LIV 17- 2194 and 2195 Nest mate BB cocks Hereman/Ceusters
Bred by Jason Stig CCF Sydney and they are very closely related to top 10 fed birds in the CCF this year 2018.
There will be no youngsters sold from the brand new Stig birds.
These birds are just for viewing only.
The Schaerlaeckens Hen
Davison/Stig SCF 14-36378 BB
Beautiful hen bred from super pigeons she is an impeccably bred bird and produces some very handy youngsters.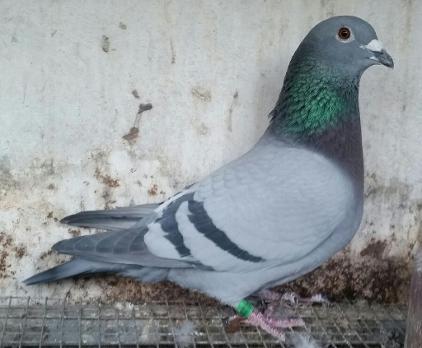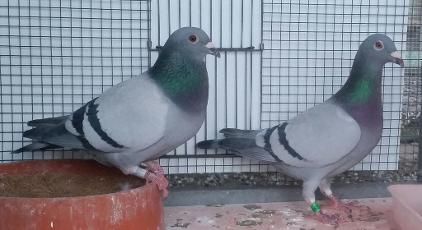 New Pair 2018 Graham Davison/Jason Stig Hereman/Ceusters LIV 17-2194 Blue Bar Cock and New hen SCF 14-36308 Blue Bar off the Originals.
Play Ball
New Purchase 2018
Koopman

Double Fed Cock including 1st Fed 530 klm 1363 birds and 3rd fed 184 klm 2379 birds purchased from Jack Vanderlinden Adelaide Premier Lofts.He has a wonderful body, structure and cast on him this cock I could not leave him there.

Youngsters off this boy are $400 each.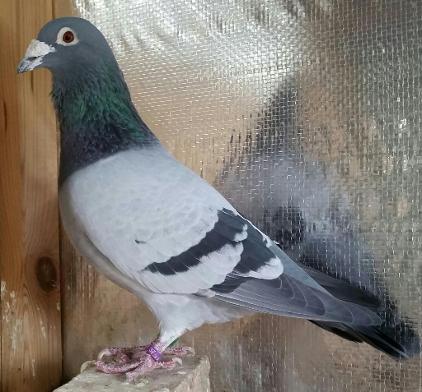 Sonic
New Purchase 2018 SA 16-28228 bb pied hen Gerard Koopman Daughter of GB-12J-00141 Imported Blue Bar cock.
This hen will be paird to the double fed Koopman cock above.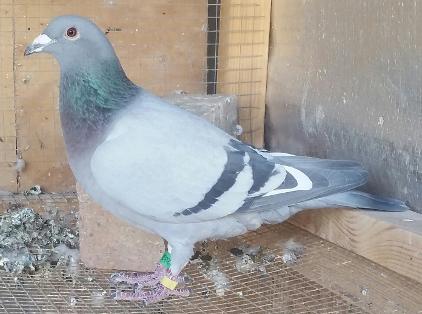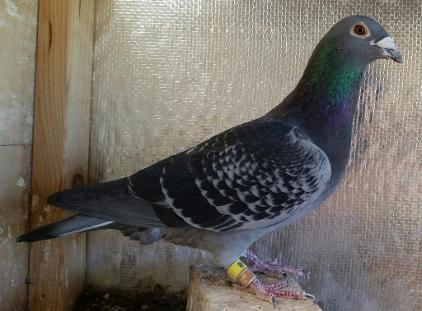 SA 13-25061 Little Rambo D & L Van Dyck BC Cock G sire of the SAPHA Bird of the year 2018 runner up.
Sire of 2nd SAHPA Mt Gambier SAD 400km 1229 birds (landed with 1st SAHPA),11th SAPHA Morundah 700km 680 birds, 4th and 8th SAHPA SDC Carrieton 250km 2921 birds,18th SAHPA SDC Stirling North 250km 1979 birds Inbred to Van Dyck Icon Rambo being the sire and grandsire of countless winners world wide.
Youngsters off this cock $600 each
Little Rambo
lot 48 Greg Hamilton sale 3/6/18 purchased for $2500 He is a Little Rippa cock bird.Little Rambo is very closely related and the uncle to dozens of outstanding race pigeons in Queensland.
Little Rambo would have sold for many thousands more if the punters knew all the results he is closely linked to.I was extremely lucky to have picked him up Jack said his Sire was lost and is no longer around to gain access to.
Sire Belge 09-6040262
Dam Belge 08-6325327
Sire is Sultana Gaby cock 1773
Dam is Zander Gaby hen 028
This little girl has been breeding cracking race pigeons in the last 2 years with multiple offspring being clocked.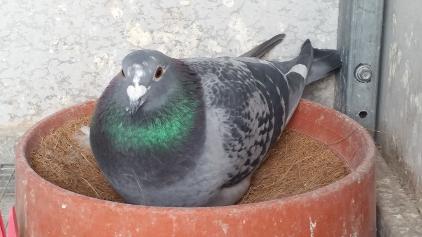 "
Gaby 19

36"
New Purchase 2019 Gaby Vandenabeele bred by Syd Gard Sydney purchased from Len Vanderlinde QRPF.This champion stock hen is a knock out she has the very best blood of Koen Minderhoud's best ever stock pigeon the "103"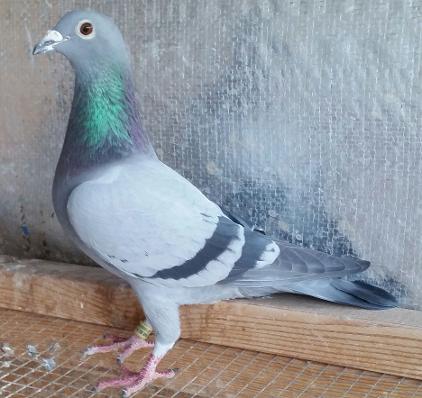 The "641" Cock Champion stock cock one of the best Producers in Queensland purchased from 2017 and 2018 QRPF Fed Champion Fancier Len Vanderlinde.641 was Lens Top stock cock and is now the Grandsire to probably the NO 1 stock pigeon in Queensland.We now have 20 sons and daughters here with more full eggs ready to hatch shortly.641 is 50% Gaby Vandenabeele.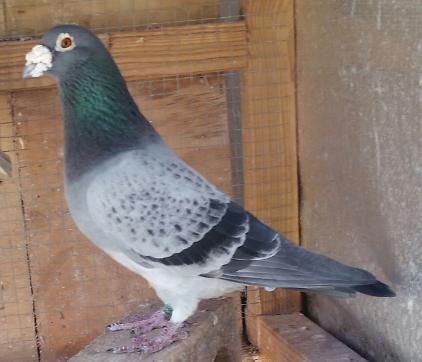 The Brilliant "641" cock with his new girlfriend the breeding Sensation Pedavoli hen 10/9/18.641 has now also been coupled with the top 3 best producing stock hens at Hudson lofts so lets see if his offspring are the goods.
They say always put best to best well you cant get much better than these two.She is now the Grand dam to several very good race pigeons in 2018 with top fed spots taken with most of these grandchildrens performances.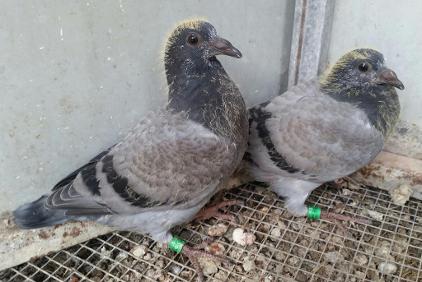 641 x Pedavoli hen youngsters fostered out.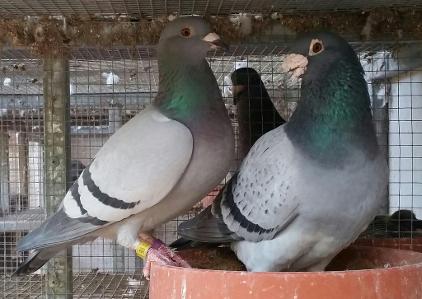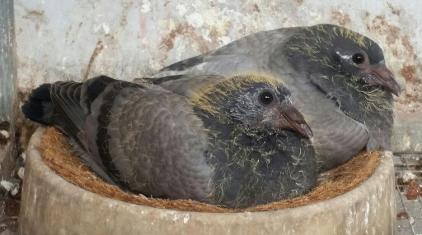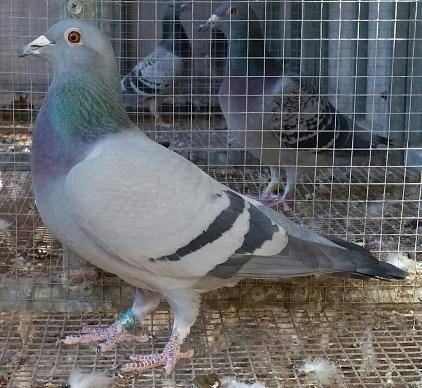 Blush
2018 New Purchase from Len Vanderlinde QRPF 2017/2018 Fed points champion QPF 15-522 bb hen 1st club 3rd fed Charleville 698 klm.522 was the dam of a lovely hen clocked twice for S Zander 2018 for good results.
This hen was paird to Lennys champion stock cock "641" above.
Moonlight
New Purchase Lot 53 Graham Davison Sale 2018 SCF 14-36355 BB hen Daughter of SONYA Blue Bar Cock GC 50,000 one loft race champion bird winning over $25,000 prize money.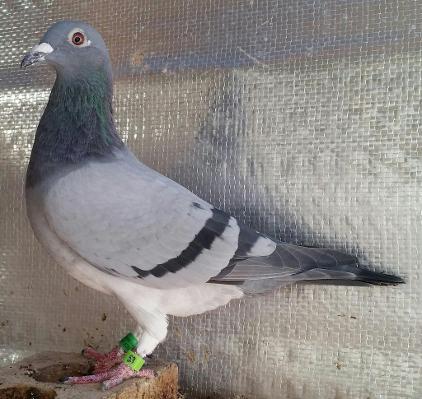 New Purchase Lot 75 Graham Davison Sale 2018 Staff Van Reet/Hereman Ceusters SCF 16-14118 BB flty cock Bred by Jason Stig CCF.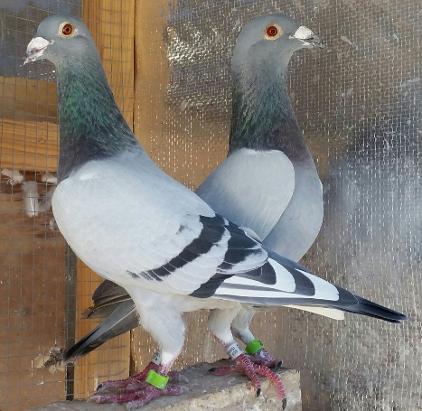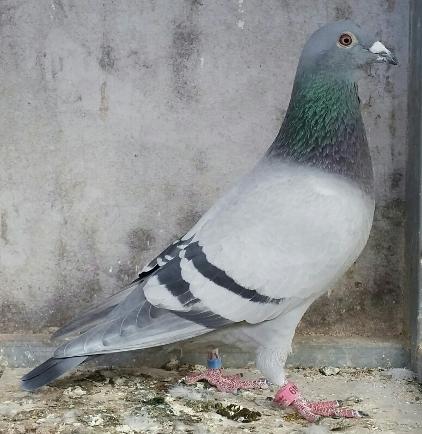 The Rock
Son of Syndicate Gold and grandson of Good as Gold the $21,000 hen.This is the good bodied cock he has the best body on the property.
First year in stock for this awesome young cock ready for 2018 breeding season and he is in Super Health with wings covered in bloom all stock at Hudson Lofts are coupled with there partners when this state of Health is present through out our lofts.
New Purchase Lot 29 Graham Davison Sale 2018 Staff Van Reet/Hereman Ceusters SCF 16- 14138 bb cock Bred by Jason Stig CCF.
This young cock has produced some of the best bodied youngsters in the 2018 breeding season.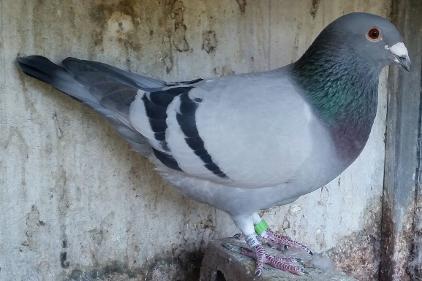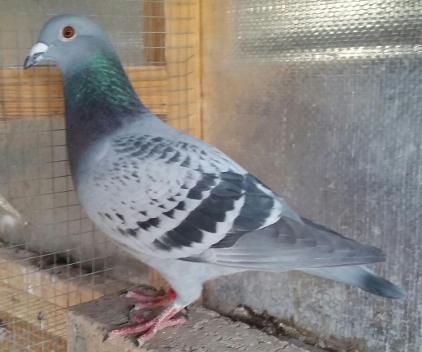 Crystal
AUSN 17-5773 bch hen Hereman/Ceusters landed with 2nd fed Maryborough 1392 birds and 17th fed Gladstone 1077 birds she was bred for stock but ended up racing for K Jorgensen and stopped after showing a bit of class.She was purpose bred from a top pair.
Hereman/Ceusters
3 Daughters of MDPR 11-221 Blade Runner Son of MV Lofts $14,000 Cock and All 3 hens are Dynamite Producers.Very lucky snap shot.

Hereman/Ceusters Master Figo youngsters
Sensational nest pair Bred for Stock and ready for 2018 Breeding season.The muscle and body on these two is just brilliant,Down from some of the Best.
It is young breeding stock like these 2 that are producing so many of our fantastic results.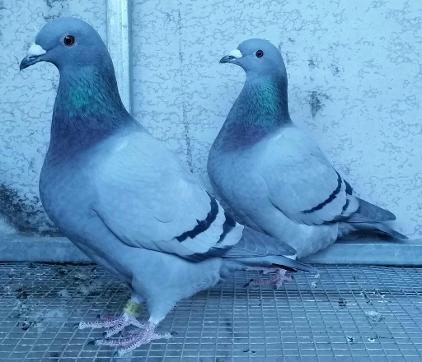 Lilly GC 50,000-2015 3RD PLACE RACE 4 FEATURE RACE WINNING OVER $15,000
2016 GC 50,000 RESULTS RACE 4 FEATURE RACE 600km
Hudson Lofts had 4 birds land with the winner and the winner won $45,000
we also bred the sire of swag lord 32nd place also a fantastic effort.
Hudson lofts had 9 birds in the first 70 pigeons arriving home all with in 5 minutes of the winning bird in this awesome event held on the Gold Coast with our best finishing 5th place and 8th place winning $8,000 approx.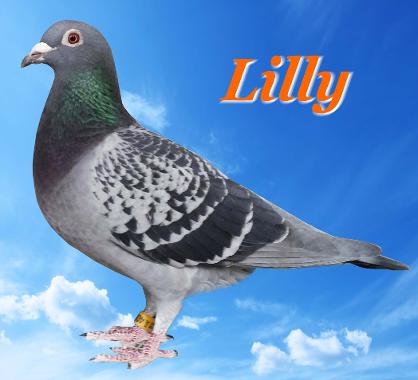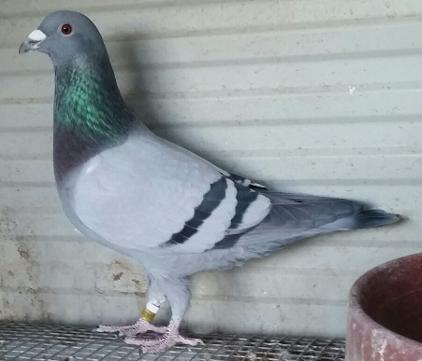 The Expert
Gaby Vandenabeele Aust 16-14017 son of Blue Blood and the Pedavoli hen
This cock has produced 2 x top 10 fed birds already in 2018.
Gaby Vandenabeele VHA 03-38114 BB Cock
Sire BELGE 96 - 3314591 The Wittenbuik cock
Dam BELGE 02 - 3003566 Blue Kadet.
Uncle to the the Champion Producer Zander Hen.
He has filled every egg so far this 2017 Breeding Season all eggs will be fostered to other pairs to raise.He is currently paird to the Rippa new Pedavoli Hen as of 19/11/17.
He filled 8 out of 8 eggs and successfully raised his last round with 2 healthy robust youngsters no problem.
His vitality is amazing and all young bar 1 look great.
Ref only has stopped filling.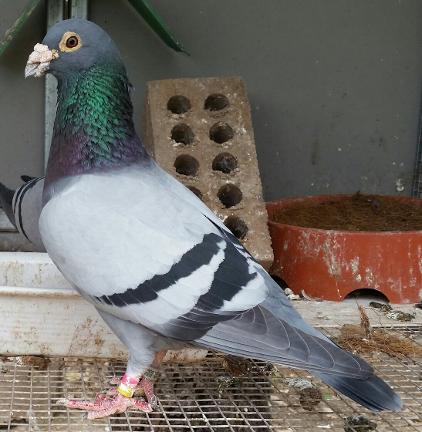 Sultana Brothers CCF Gaby Vandenabeele WV 07 1773 Top Breeder.
This Cock bird Produced some top results for the Sultanas in the CCF and also S Zanders Best Race bird 2016 when crossed to my Black Family clocked Multiple times 14012 Black Smokey Cock bird.And many more results have come down from this cock bird he is leaving his mark in our lofts.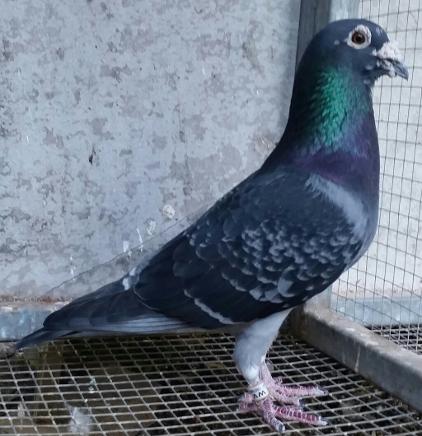 5201 Pencil BB Cock Gaby Vandenabeele Son of AUST 07 6382 BB cock G Son of Little Boy and dam is SA 10 2160 bb hen G Daughter of Little Boy. 5201 is half brother to 3rd fed 5 bird National 780 km and Sire to GC 50,000 3rd place Lilly and 5th place Donner both landing with feature race winners in consecutive years plus many more.He is an Exellent Stock Bird and he has already been coupled with the Pedavoli Hen early 2017 breeding season.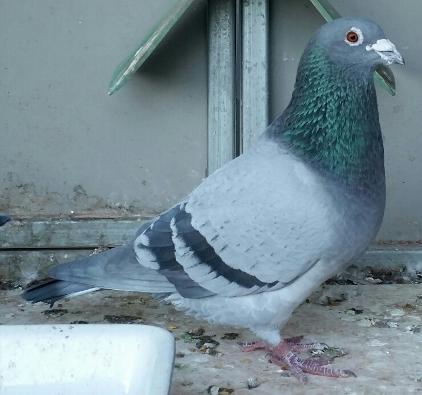 Heremans/Ceusters/SVR SRPF 14-4286
Full sister to 1st FED SRPF 8 Hours on the wing with 2 birds an hour out in front.4286 produced 2 very consistant red hot race birds in the GC 50000 2017 and a young cock from her raced extremely well for S Zander in 2017 also.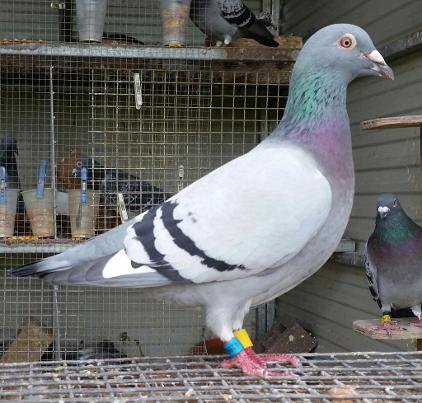 Turbo
Hereman/Ceusters 9th GC 50,000 2017 Feature race Rockhampton smash 526 km.
Son of Syndicate Gold and Figo Gem some of the best Heremans/Ceusters.For this bird to produce a 9th place in such a challenging race being a pure blood tells me he has got the goods.This cock has now matured and grown into a cracking specimen in 2018.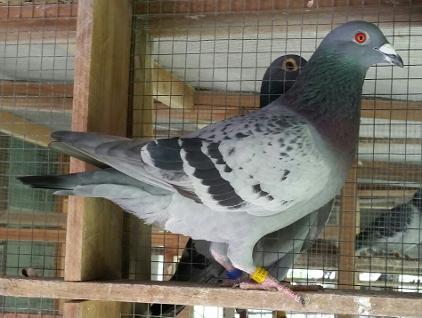 Nunes
Hereman/Ceusters GC 50,000 2017 top 10 Ace pigeon until the 526 km Rockhampton smash.
She was the last bird to arrive home in race time before the final feature race closed and was hawked with no tail. she is a tough little hen and there were only a small few that made it home.1st cousin to Turbo above.Her Sire is Golden Child theson of Good as Gold the $21,000 hen.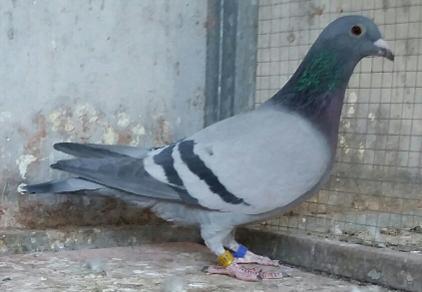 Stable Moment 12th GC 50,000 Feature race 2017 Rockhampton smash 526 klm.
She also Won race 2 Noosa North Shores landing with 2 other Hudson Lofts Birds well clear of the next group of pigeons GC 50,000 -2017 and was 5th place overall ACE Pigeons 2017.G Daughter of Master Figo Hereman/Ceusters top producer.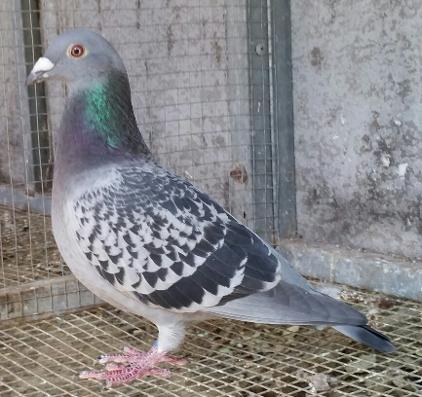 Davo's Diva
PUT 13 635 1st CCF 1050 km for B Vidler bred from 100% Graham Davison Breeding Stock.
Dam of LCPC 15 - 5444 BB Hen was good enough for 6th fed Bowen 932 km 2016 clocked in11minutes behind 5th fed 5392 BB pied cock also bred from our Davison stock birds.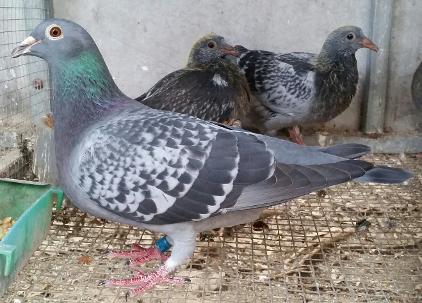 Daughter of Good Times 9595 and Smoky Miss 214 and she is 100% G.Davison Blood.
This green eyed hen is Dam of 1st Fed/Combine Charleville 677 km winning by 20 minutes NRC Queensland.Magic body and wing on this lovely hen.These Davo birds are a revelation they are tough as nails and can win from just about any where just outstanding pigeons and it says a lot about the great man Graham Davison and his selection process of acquiring outstanding Quality.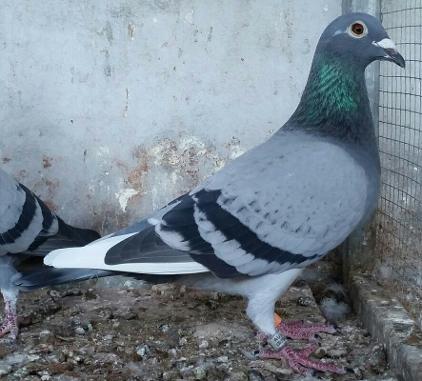 SCF 13-23029 blue bar hen 100% Original Graham Davison.THE PARKS HEN.
She has produced some very good birds this girl exellent Stock hen.Davo said pair this hen with any bloodlines you like for good results.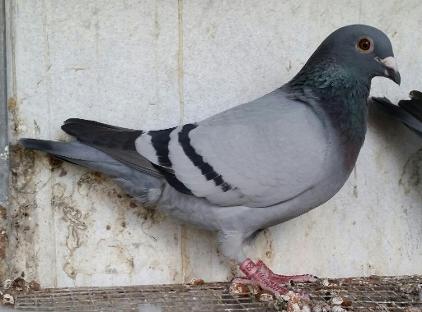 100% Original Graham Davison Janssen Family MRBRA 2010-2355 BB Hen.
This Hen has the glass pearl eye which is the best eye in the Janssen family.Very Eggy ready to lay.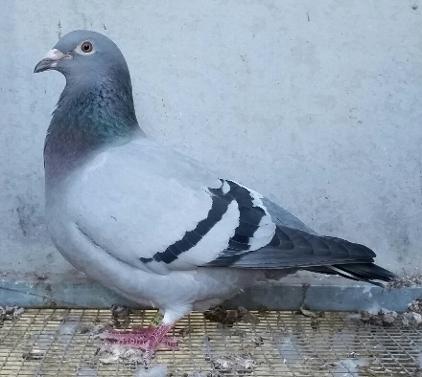 NEW Purchase 2017 QRPF 16 - 1669 Pencil Cock SVR/Meuleman Len Vanderlinde QLD.
Flown Cunnamulla 730 km 2017 Bred from full brother to No 1 Stock Cock Snowy.The Sire was clocked after sundown 730km Cunnamulla and clocked again 5 bird National 730 km for 4th Fed.These are the same birds Syd Guard CCF Champion has had so Much Success with in the last few years.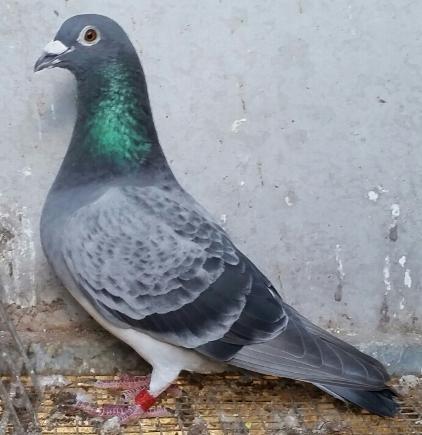 NEW Purchase 2017 QPF 16-1614 BB Cock Len Vanderlinde QRPF Fed points Champion 2017 and 2018.
Grandson of the Good 641 Cock sire of 1st Fed Mitchell 510 km and 11th fed Marlborough 600 km sire of 12015 bbh 1st club 1st section and 1st open Fed Mitchell 510 km equal 1st fed Bollon 565 km.This cock has produced in his 1st year at Hudson Lofts when coupled with QPF 15 522 bb hen.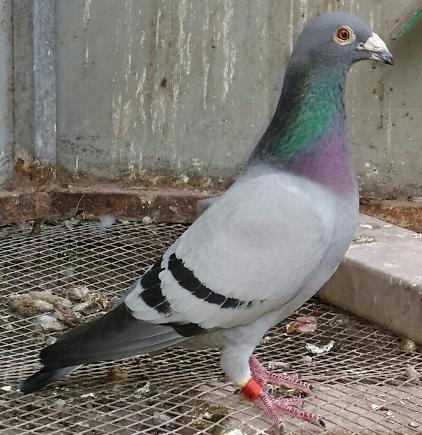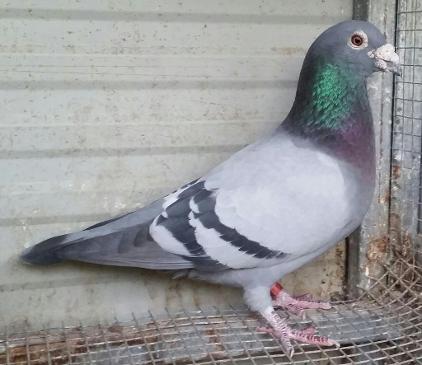 New Purchase 2018 Soontjen BB cock Allan Brown imported blood this cock is a cracker and he should breed some quality pigeons.
I have also just Purchased 5 pair of Pure Soontjens 18/2/19 all down from Allan Browns Original imported family these pigeons have been some of the most successfull Soontjens to come to Australia and i now know of many results tied to this family when crossed to the correct bloodlines.
NEW Purchase 2017 Soontjen NRC 13-528 BB flty Hen clocked 4 times in the 1 season D.Warry NRC QLD.
This hen was purchased direct from Danny before he had his complete disposal sale 2017. She is a Direct Daughter of his NO.1 pair of Soontjens.She was an exceptional race bird highly rated by Danny.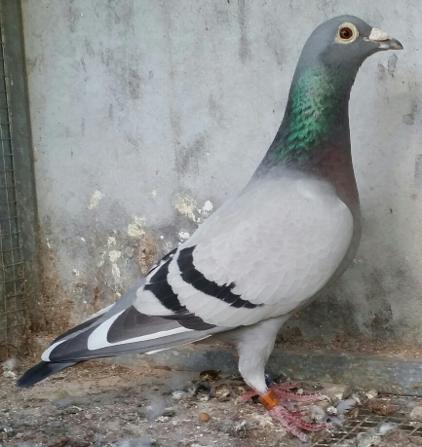 1404 NO.1 Soontjen Cock Best of Allan Brown Imported Blood.
Very Nice pigeon he Breeds very honest youngsters every year for us he is Mr Consistant.His youngsters have raced very well for Steve Zander in the QRPF Queensland clocked for some very good results.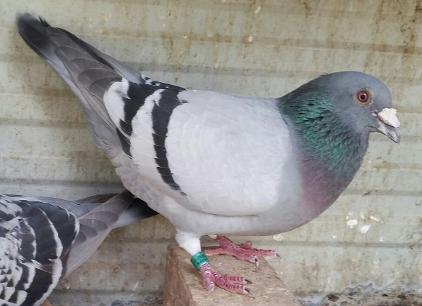 LCPC 15-5392 BB pied cock 5th fed 932 km and LCPC 15-5444 BB hen good enough for 6th fed 932 km 100% Graham Davison.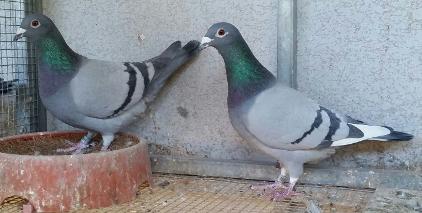 AUST 16 -14046 JANSSEN Cock bred for stock G son of 2nd fed National 400 Miles SCF and son of Uptown Star who has bred multiple fed winners + Breeders Plate Winner.
This young cock is perfect in the hand and has some good cast about him as well so lets see if he can produce the goods like his mum.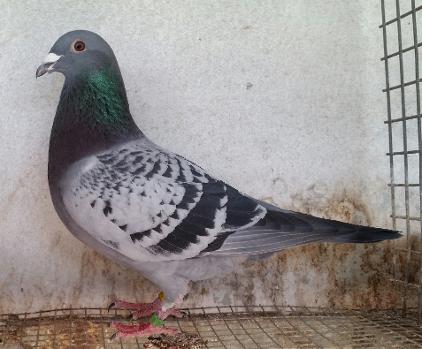 Des Sippets Original Houben Cock Woodlands farm stud bloodline he has Produced 1st fed QRPF Queensland.
This Cock is currently paired to 986 an outstanding producing daughter of AUST 03-1504 his Cinaloha Houben Hen and Jack a winning Top Widowhood Houben Cock for S.Eggleton CCF.986 has proved to be the No.1 Hen Purchased from Steve and she is an absolute dream of a pigeon very good hen dam of Chris Mathews Gun Blue Bar Stock Cock 14081 producing some of his best QLD Combine results so far.
Youngsters $400 each.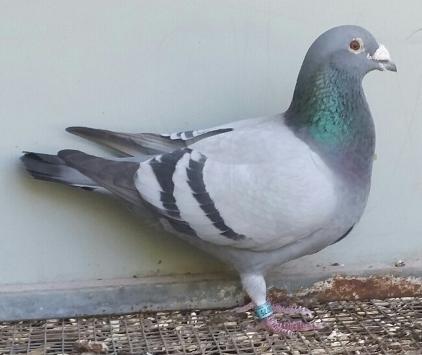 KPS 12-986 Houben Hen
986 is a half sister to 1st CCF FED YBD Girilambone and 3rd CCF Fed YBD Hillston and more than 20 other individual winners.
986 is Dam to AUST 15 - 3808 CH FLTY Hen ,1st Combine Yarraman NRC ,6th Combine Jimbour NRC ,2nd Combine Chinchilla NRC Queensland.Dam to Chris Mathews Crack Producer AUST 15 -14081 Blue Bar Cock sire of multiple top combine positions.
Granddaughter of BELG 02 - 6091856 BCC Champion Cinaloha Purchased at Lu Bros Sale by Blenhaven Stud for Massive Coin.
Youngsters $400 each.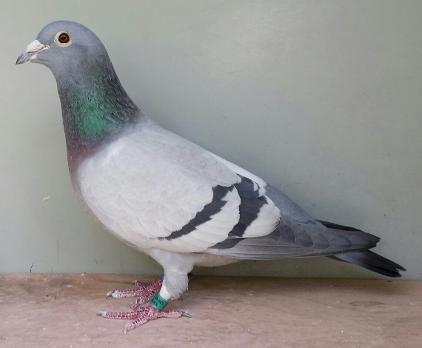 Champion Race Hen 2016/2017 Clocked and Equal Clockbird 9 times in 2 years in QLD including 1st Combine North Road Combine.
This hen has produced good race pigeons in 2017.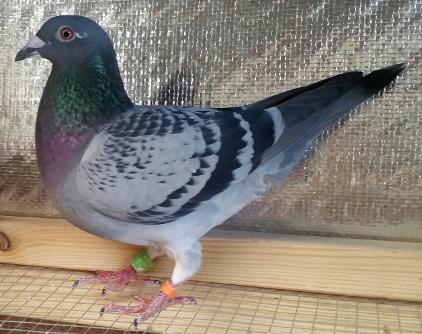 Kickass from Graham Davison and Figo Gem from Jason Stig two of the Best Hereman/Ceusters.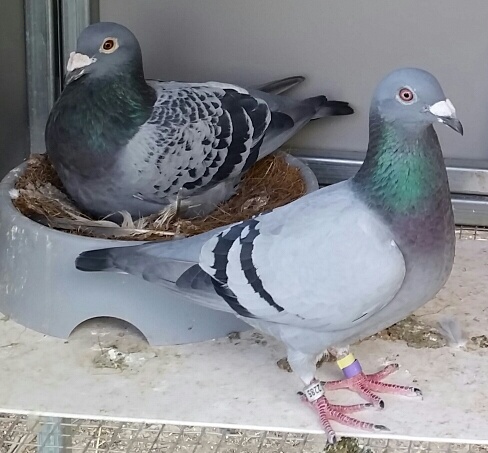 Hereman/Ceusters 6544 breeder of stock pigeons and Daughter of SA 09 13407 MV Lofts $14,000 cock.
Deceased recently ref only.Dam of High Noon The Dutches,Caprioskaand 8154 and 8155 nest pair bb hens clocked many times then stocked and are now breeding exellent pigeons with results flowing thick and fast from these Hens.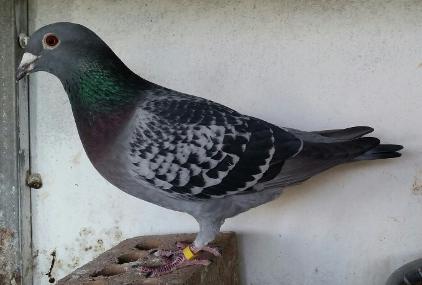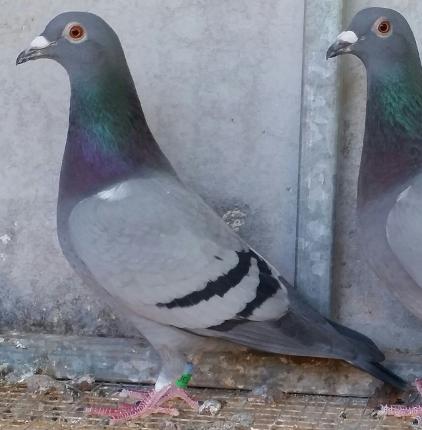 Hereman/Ceuster hens inbred to the SA 09 $14,000 MV Lofts cock Daughters of 221 and 8154 who is one of 221s best producing offspring.
SCF 13-23072 BB flty hen Staff Van Reet H+C 100% Graham Davison.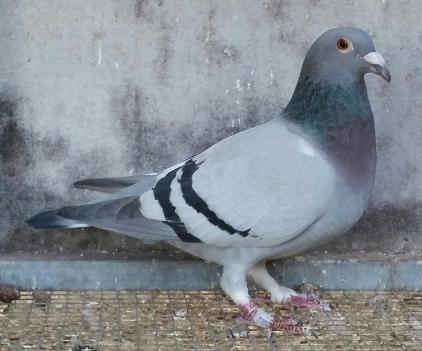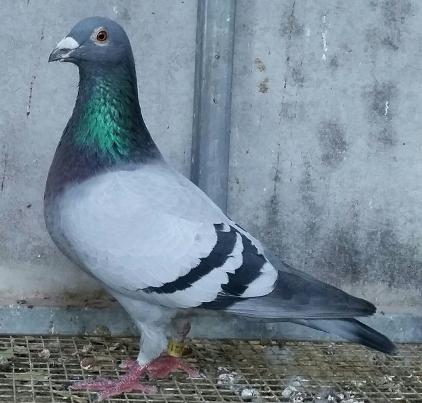 IGBF 13 1170 Original 100% Graham Davison Long Distance Bloodlines.I pair this cock to Davos Diva and the youngsters do race very well especially when it gets a bit tough.
SRPF 14-4281 check flty hen bred by Jason Stig CCF and is Full sister to 1st fed and 2nd fed SRPF 2015 and 1st fed CCF 2010 she has everything you look for in a breeding hen and has bred 2 outstanding race birds and also her daughter bred Anna 2 in the GC 50,000 2018 that came 18th place 680 km.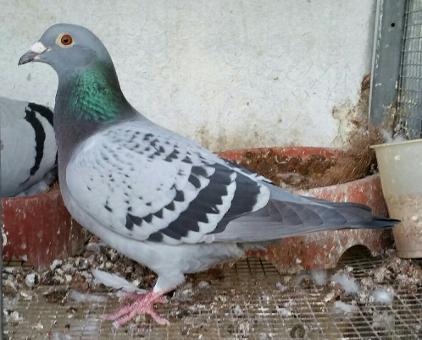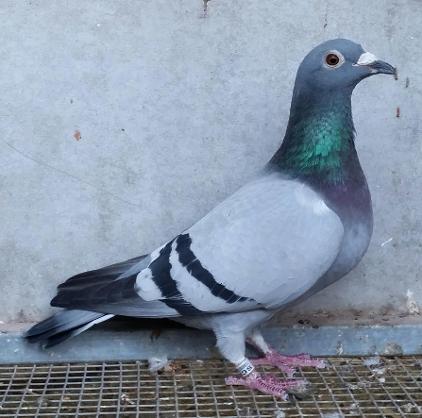 SCF 08-4067 Original 100% Graham Davison bloodlines 6th fed National 400 miles SCF as a yearling for Davo.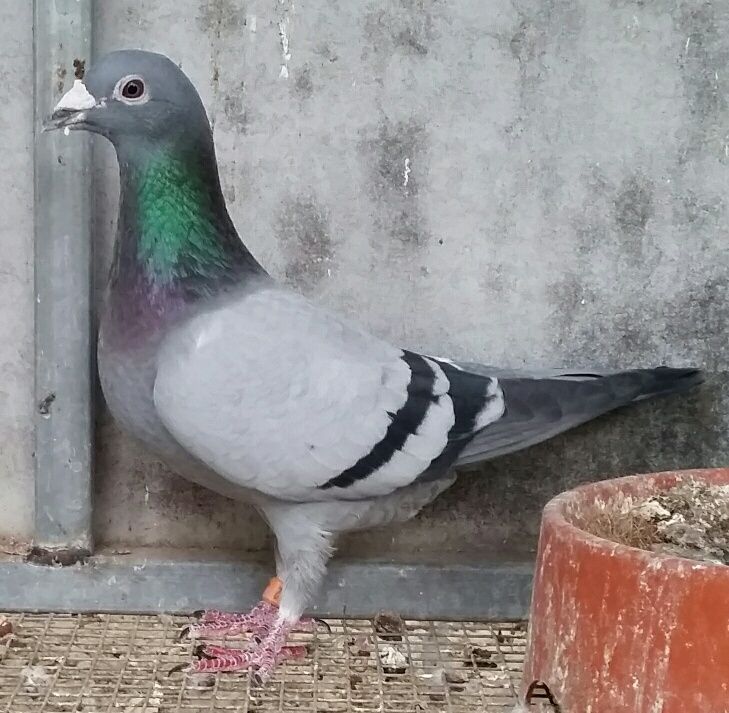 PUT 07-3142 Original 100% Graham Davison Pommie Blue bloodlines fantastic old hen last of Davos champion old blood with countless results acheived with in this family of pigeons.I have kept some children to continue on with.
Alchemy
New Stock Cock Purchase 2016 His full Sister Good as Gold Sold for $21,000 Greg Hamilton Sale 3/6/18
Hereman/Ceusters Cock SA 12-14200
Full brother to Greg Hamiltons top Hereman-Ceusters champion stock hen Good As Gold
2 x 1st SAPHA and ace breeder for Greg Hamilton (south Australia)
Sire NL10-1272443 Vorselaar
Dam GB 11R 5652 Leonora
These Hereman-Ceusters have been selling for $2500 each in South Australia.
A nephew of this cock just sold for $3600 on the 31/10/16.
Shane's Pearl
Champion Race Hen 2016
PIC 15-575 Blue checker Hen she is the best race bird he has seen in his loft in many years number 1.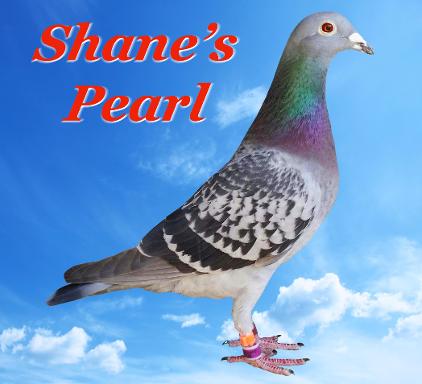 2016 New Stock Hen Purchased for $3300
KPS 15 936 BBH- Pedavoli Bros. Top Gaby Vandenabeele Lines. Lovely late bred hen, beautiful in the hand and should make a top stock hen. This hen is a full sister to 1st CCF Fed Gunning 208 km 6188 birds & 2nd CCF Euabolong West 430 km 4848 birds. She is bred from two original Gaby Vandenabeele imports from his best. Her sire is Zeus-one of only two direct sons of the world famous "Rudy"-grandchildren of Rudy have recently been selling on PIPA between 5-8000 Euros ($12,000) and an uncle of this hen sold for $45,000, Her dam is Pandora-a daughter of Nesten & Tamara (Dtr Bliksem). Blue Blood European lines right here..Rudy is Gaby Vandenabeele,s No.1 stock Pigeon.This hen will be paired to Blue blood producing full bro to the potent Zander Hen.I have been told there is a 2 year waiting list for these Gaby,s the same way bred as this hen.Youngsters off this hen are $1200 each.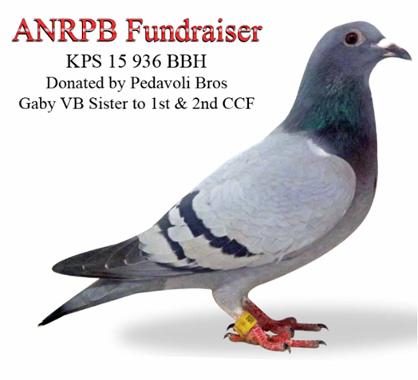 "RUDY" one of the best Gaby's in the World sire and grandsire to many champions and grandsire to my new Pedavoli hen.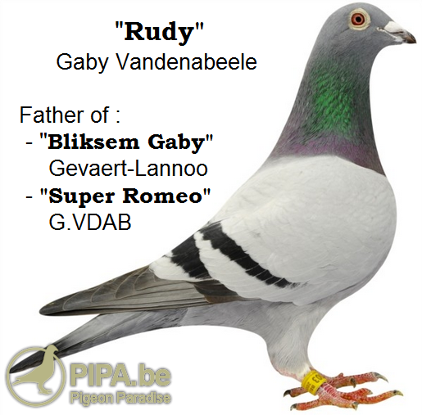 PV Deb GC 50000 RESULTS
3rd Overall Ace Pigeons GC 50,000 2015 out of 1140 starters.
Over $4,300 Prize Money and she is a Grandaughter of Black Magic top stock cock and her dam is a Gab VB.
16th place race1 , 7th place race 2 , 6th place race 3 , 33rd place race 4 Final feature race.
This hen will make a great stock pigeon when crossed back into my Gabys or the Black family.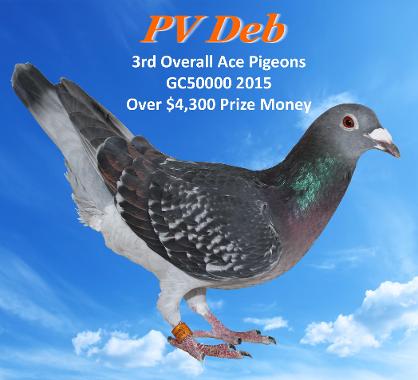 Master Figo Top producer cock
Hereman-Ceusters LIV 13 2286 Blue Bar Cock
Sire to James GC50000 21st Race 4 Feature Race 510 km. Landed with the winner Race 5 650 km just missing out on $9000 by seconds.
Sire BELGE 06 6148071 Son of Figo
Dam BELGE 07 6399403 Daughter of Olympiad
Half Brother to Iron Bird, winner SRPF for Jason Stig 2012 and Nephew to 2nd place GC50000 Race 4 2014 Sonya, winning $25,000 prize money
nest mate to Figo Gem.And we now have a number of Quality producing children in stock from this cock.
Youngsters off this cock $450 each.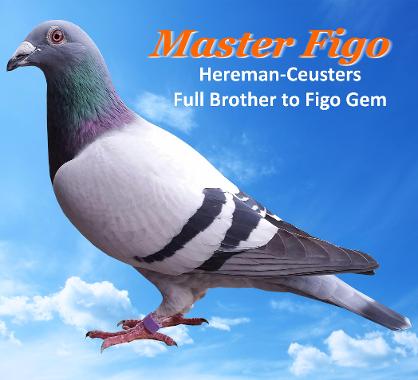 Gold Rush her Full sister Good as Gold Sold for $21,000 at Greg Hamiltons Sale 3/6/18
Hereman-Ceusters Hen SA 14 19952
Full Sister to Greg Hamilton's top Hereman-Ceusters champion Hen Good as Gold
2 x 1st SAHPA and Ace Breeder for Greg Hamilton (South Australia)
Sire NL 10 1272443 Vorselaar
Dam GB 11R 5652 Leonora
These Heremans-Ceusters have been selling for $2500 each in South Australia.
A Nephew of this hen just sold for $3600 on the 31/10/16.
Dam of second chance landed with the winner GC 50000 2016 600 km.
Gold rush youngsters are $450 each.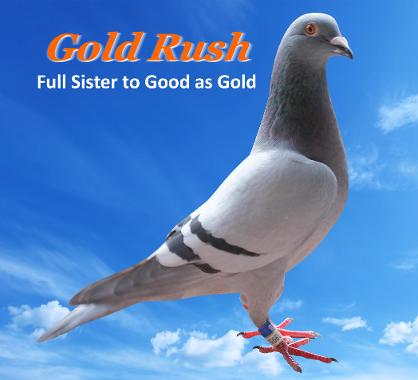 Bladerunner
HEREMAN & CEUSTER
SCMDPR 11 221
Son of Lot 33 SA 09 13407 Blue Bar Cock in MV Lofts Sale that sold for $14,000.
This Cock has been tremendous for me since he was purchased . A very consistent stock bird he has bred plenty of incredible race pigeons and he is a perfect specimen.All that have handled this pigeon never want to let him go he is a nice one.
Not a pureblood.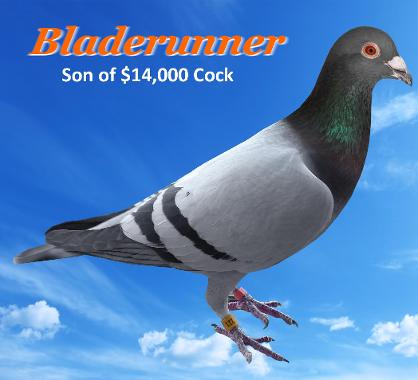 Golden Child his Mother Good as Gold Sold for $21,000 Greg Hamilton Sale 3/6/18.
HEREMAN/ CEUSTERS
SA 15 -21848 Blue Bar Cock
Son of Lot 5 MV Lofts Sale 'Syndicate Cock' which sold for $13,000 purchased by Greg Hamilton.These birds are in high demand and are getting harder to get from S.A due to there popularity.they are doing some damage.
Dam is Good As Gold champion racer and breeder for Greg Hamilton
Nest-mate to Syndicate Gold and a full brother was just sold by Greg Hamilton for $3600 on the 31/10/16 the same as this cock and his nest mate Syndicate Gold.
Golden child youngsters are $450 each.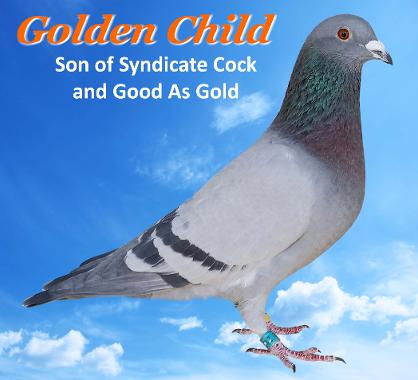 Syndicate Gold his Mother Good as Gold Sold for $21000 Greg Hamilton Sale 3/6/18.
HEREMAN/ CEUSTERS
SA 15 - 21847 Blue Checker Cock
Son of Lot 5 MV Lofts Sale 'Syndicate Cock' which sold for $13,000 purchased by Greg Hamilton
Dam is Good As Gold champion racer and breeder for Greg Hamilton.
Nest-mate to Golden Child
Full brother just sold for $3600 on the 31/10/16.
Syndicate Gold youngsters are $450 each.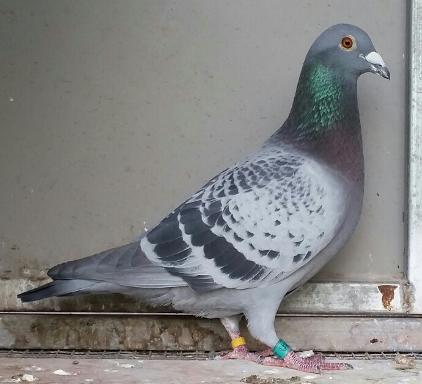 Figo Gem
Hereman-Ceusters LIV 13 2285 Blue Bar Hen
Aunty to James GC50000 21st Race 4 Feature Race 510 km. Landed with the winner Race 5 650 km
Sire BELGE 06 6148071 Son of Figo
Dam BELGE 07 6399403 Daughter of Olympiad
Half Sister to Iron Bird, winner SRPF for Jason Stig 2012 and Niece to 2nd place GC50000 Race 4 2014 Sonya, winning $25,000 prize money.
nest mate to Master Figo.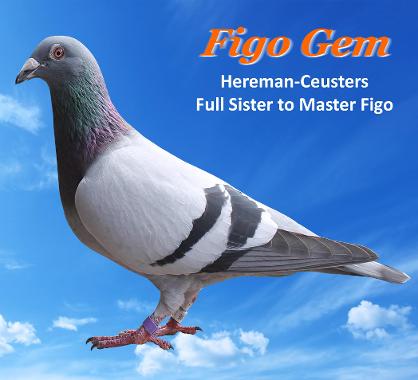 High Noon Hereman/Ceusters
Top Producing hen High Noon is a granddaughter of MV Lofts lot 33 that sold for $14,000 Dam of Shanes Pearl top race hen and a very potent stock hen for us.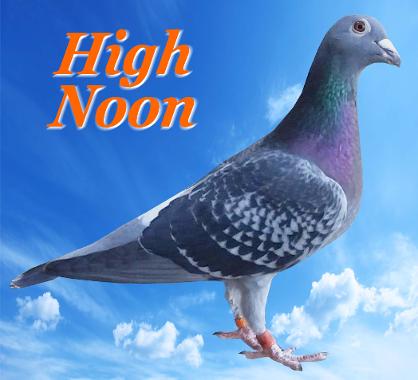 The Duchess Hereman/ceusters
Top Producing hen full Sister to High Noon.This hen has bred very good consistent sprint birds and have pushed her youngsters out to around 650 klm with no problems.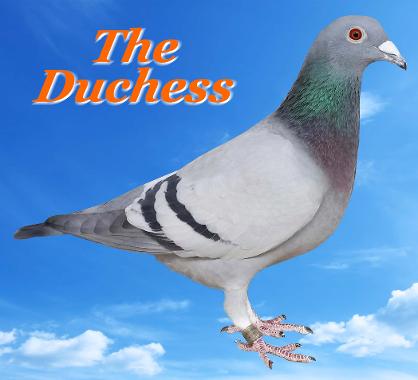 Smoking Figo Hereman/Cuesters
Inbred daughter of Master Figo and Figo Gem.she has all the muscle attributes of her parents and some.She has produced some very good pigeons including GC 50,000 show stopperStable Moment.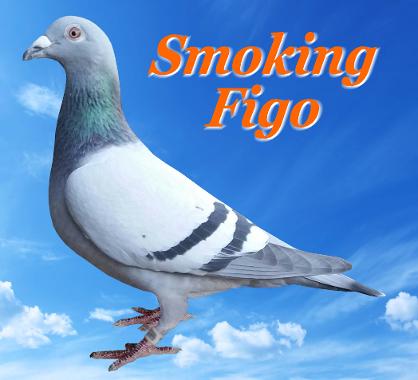 Double Impact Hereman/Ceusters
SCF 13 -23070 BBC 100% Original Graham Davison this cock is a producing 1/2 brother to Master Figo and Figo Gem.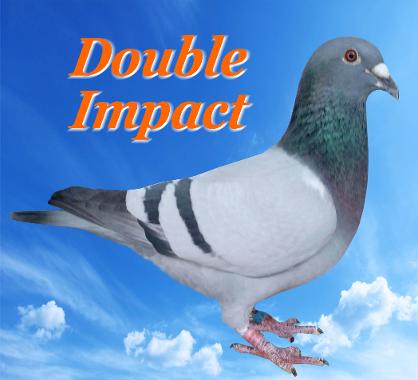 Miss Vandyk
Daughter of Lady Vandyk this hen was a cracking race bird for S&T Smith NRC QLD Shane has a very high opinion of this hen one of his best in the 2015 season she only raced a handfull of times as she was a latebred and had some end flight issues but still aimed up and impressed him regardless of her wing problems.she is lovely in the hand streamlined perfectly.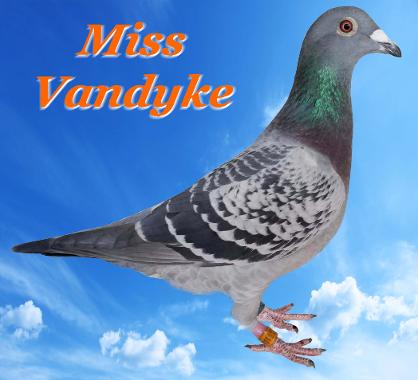 Black Magic - Appleby/Maclean blacks
Magnificent Cock. His descendants are responsible for:
Multiple Fed National winners
Breeders Plate winners
Young Bird Derby winners
10th GC50000 Feature Race 2014
3rd Moonee Beach Race 3 GC50000 2015
3rd Ace Pigeons GC50000 2015
plus countless others to many to name.
can win at 300km to 1000km but most winning results are between 500 to 800km.
What can I say, none better. we have many children from this old legend.
ref only he has stopped filling.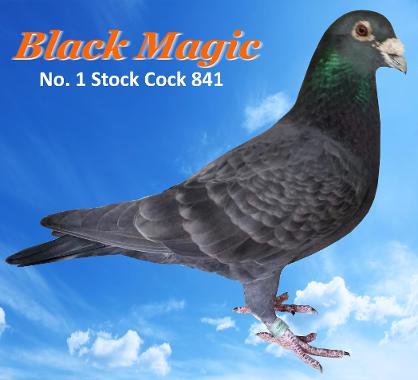 Choc Malt - Inbred Appleby/Maclean Blacks
Dam to Steve Zanders outstanding race bird 14012 black smokey cock bird clocked and equal clockbird multiple times Steves best bird in 2016 sire was a Hudson Lofts Gaby VB .14012 performances are on results page and he is now in stock.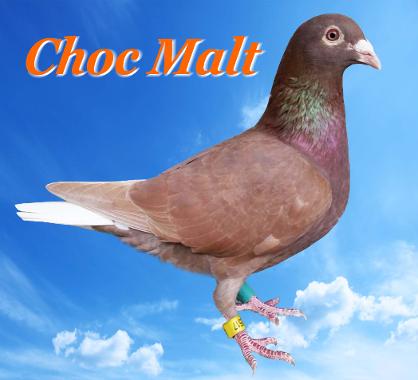 Cracker
MEULEMAN
My muscle man Cracker - he is upfront and built brilliantly. He has out-performed every Meuleman I have ever purchased over the years and his youngsters love hard day head wind racing. He has sired a lot of Club winners since he's been with me.We have some fantastic children of Cracker in stock who are now doing the business.
Sire of Jason 3rd place Race 3 Moonee beach GC50000 2015 with a velocity of 963 mpm winning $3750 for David Chaffer.
Ref only he has stopped filling.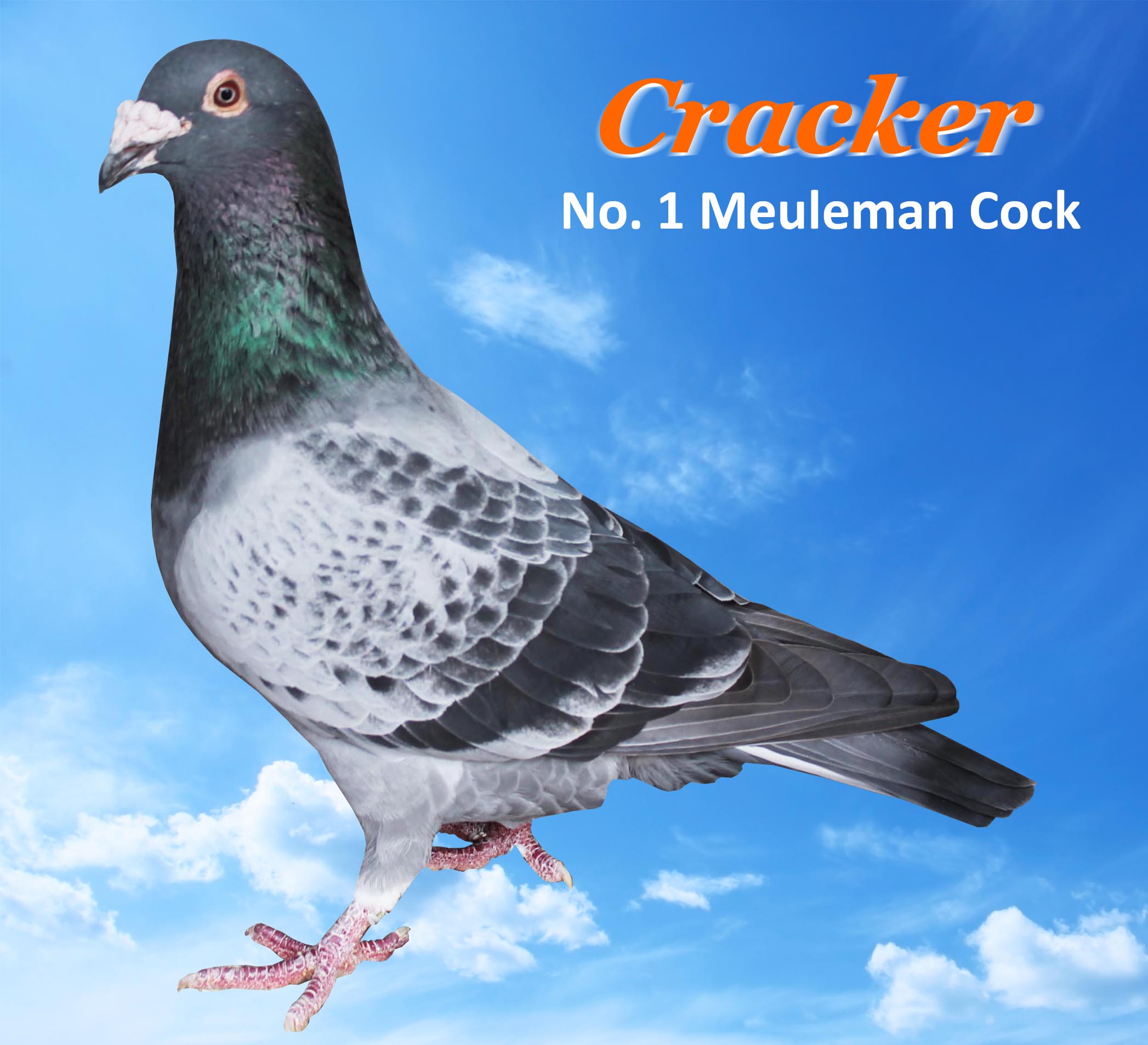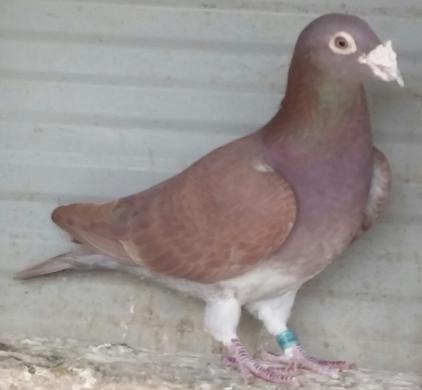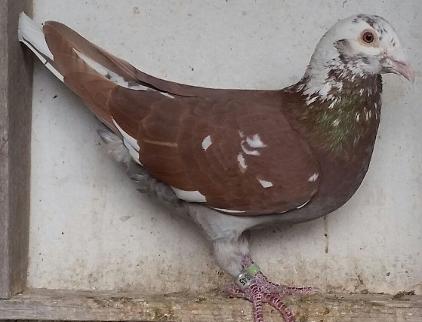 Chocolate Meulemans this is the top breeding pair the cock above is a son of Cracker best Meuleman i have eva owned.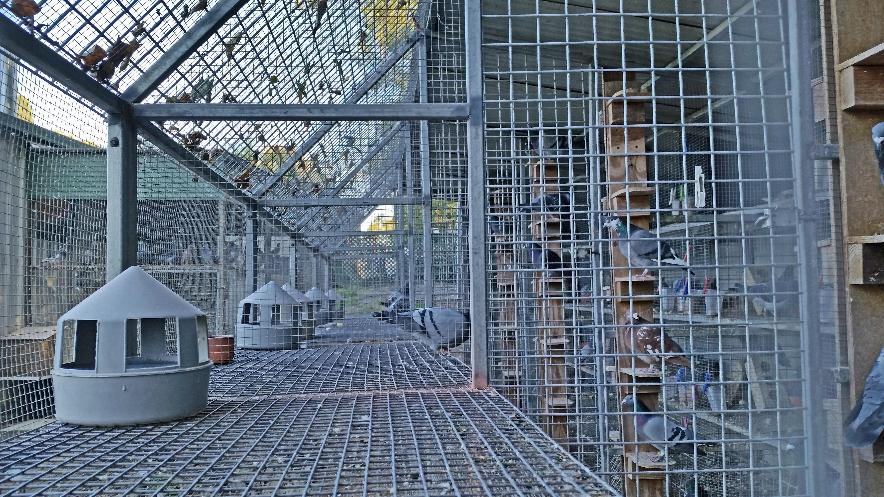 MV Diamond Houben MV Lofts
Sire to Shanes Pearl 575 -S & T Smiths Best Race Bird for 2016 She was the most consistant performer every time she raced Shane said she was good enough to top the combine twice but would not trap being spooked very easily and this was witnessed by a few people but still clocked multiple times for Shane and Tre.I will post a pic of Shanes Pearl shortly.S & T Smith Finished 5th overall in the North Road Combine Point score 2016.
This Cock was sent Direct to me From The late Mal Coulston the owner of MV Lofts along with 20 other Pigeons with some birds breeding top Fed/Combine winners in Queensland.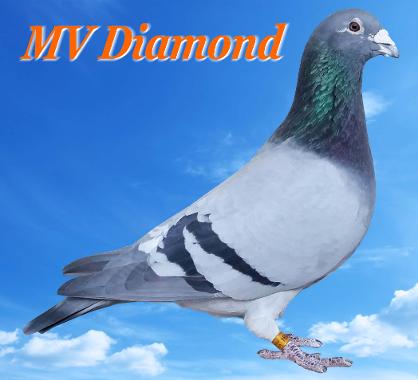 Magic Mike
Harrison Cock - long distance
Closely related to 3rd Fed Mackay 770km for Shane Smith North Road Combine QLD 2015 bred by Hudson lofts.these birds love it hard when no birds are home due to tough conditions one of these things will show up.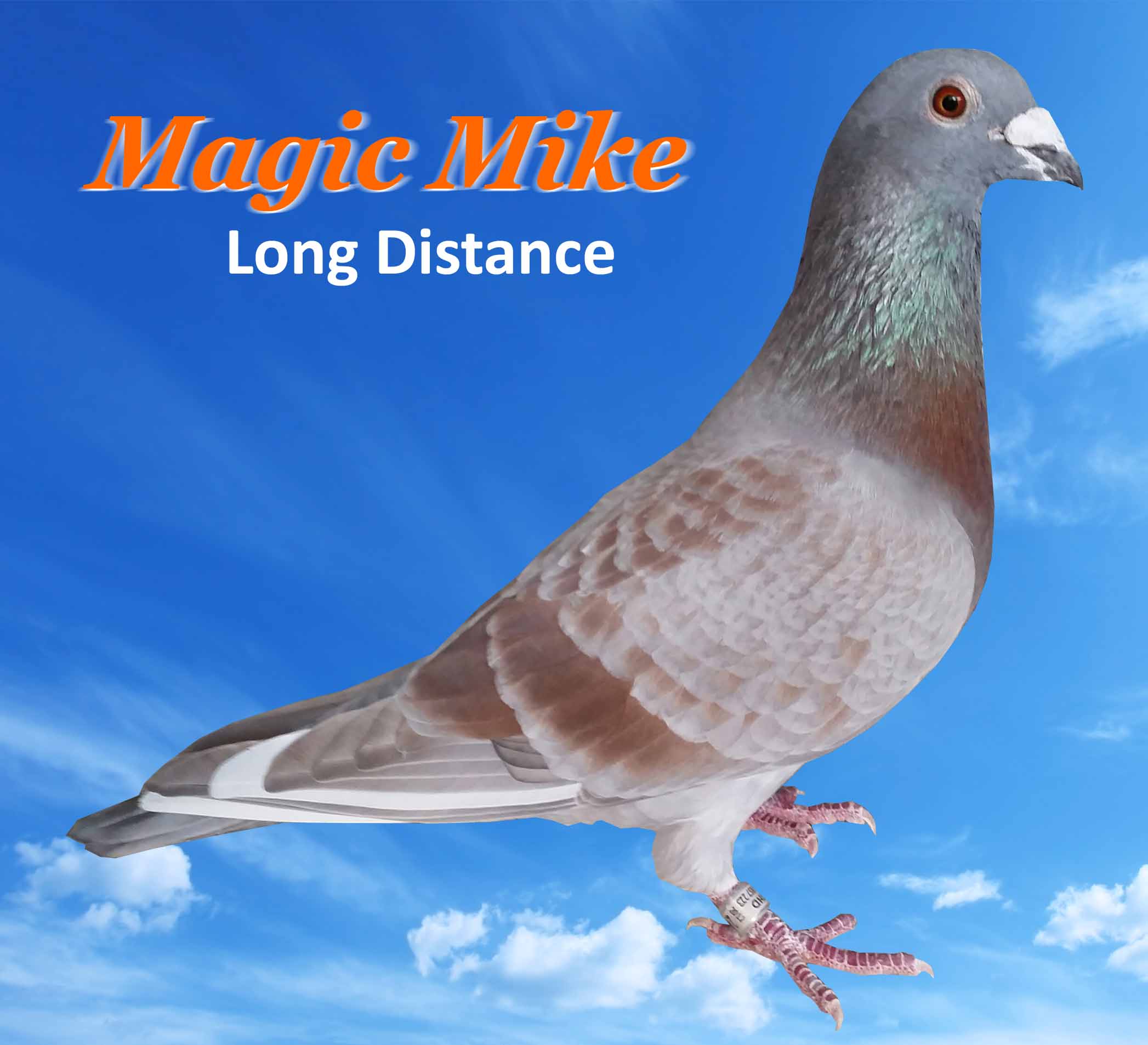 Lady Little Boy- Gaby Vandenabeele SA 10 2160
Top Producer, this hen is in the top 3 best stock hens at stud and some of her offspring are just as good as she is in the breeding loft.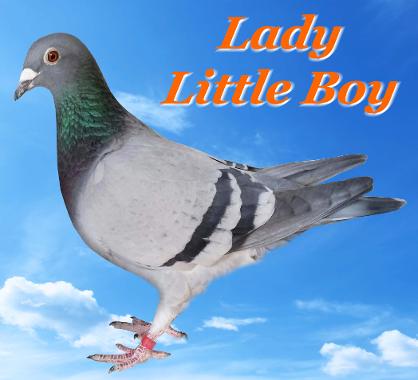 Blue Blood Brave Gaby vandenabeele
Direct son of Blue Blood and Lady Little Boy Aust 15.1st year in stock for this boy.
Sire of 3 outstanding race pigeons in 2017.A good stock cock.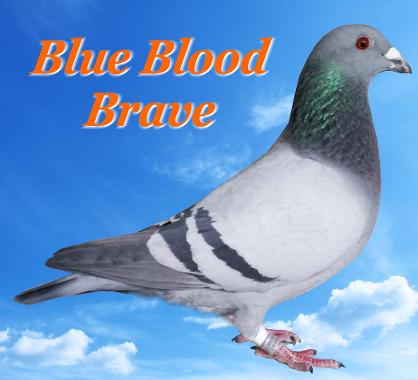 Blue Moon
Inbred Niece to the $7,000 MV Lofts Zander Hen
Beautiful Hen with a very big future
Sire is full Brother to Zander Hen BCC- CC 12 2201
Dam is full Sister to Zander Hen BBWF-H CC 10 1092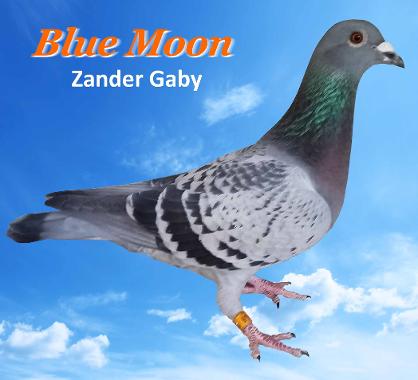 TRP 04 1714 BBH: Lot 6 . "The Zander Hen" This outstanding hen was rated by Mal as the best he had. She is all Gaby Vandenabeele and was bred and raced by Steve Zander, her four grandparents being the 4 top Lu Bros Gaby birds that Keith Saggers purchased. She was the dam of Dam of: 1st Fed 496 km & 1st Fed 384 km by 17 mins, Eq 2nd Fed 501 km, 3rd Fed 501 km, 2nd Fed 581 km, 3rd Fed 579 km all for S Zander, then for MV Lofts : 1st SAHPA Lyndhurst YBC(Derby) 2011 502 km 5150 birds, 2nd SAHPA Lyndhurst YBC(Derby) 4751 birds 2013 (landed on same time as SAHPA winner),1st SAHPA Open Stirling North 270 km 2020 birds, 5th SAHPA Parachilna 410 km 4627 birds 2011, SAHPA Bird of the Year 2011, 2nd club 19th SAHPA Lyndhurst YBC (Derby) 2014 4186 birds 502 km. Grand dam of 2nd SAHPA Mortlake 10 Bird Special in a tough all day fly 540 km 817 b., 3rd SAHPA Open Edenhope 330 km 2298 b. & 38th SAHPA Edenhope 2743 b., 4th SAHPA Lyndhurst Open in 2013 & 7th SAHPA Lyndhurst YBC 502 km, her g/daughter winning the Champion Bird of the SAHPA for 2013 (unfortunately lost in Holbrook smash last race of 2013), other g/children have gained 26th SAHPA Lyndhurst YBC & 36th SAHPA Open Keith 220 km & 21st SAHPA Lyndhurst Open 2014 against 4228 birds, her daughter Blue Karma has also been an outstanding breeder for John Shore, VIC responsible for countless Fed placed birds in the VHA for John & others, her Grandson "Blue Wittenbuik" is an outstanding breeder for Greg Hamilton being the sire of his ace hen Mascara-2nd SAHPA Terang 10 Bird Special 2013, 3rd SAHPA Nundroo 2012 680 km 2845 b, 22nd SAHPA Marla 970 km 1925 b, Eq 1st SAHPA Open Kimba 263 km 3778 B. etc etc. She is a "Once in a Lifetime hen" She is a Daughter of the No1 Zander pair bred by K Saggers: Aust 03 16432 BBC-Son of Wittenbuik Star & Blue Kadet & VHA 03 13198 BCH Daughter of White Toes & Miss Fideel. This pair produced countless top 5 Fed positions for S Zander in the Toowoomba Fed and also down again. This pair were purchased by MV Lofts for $6500 and sold to a fancier in NSW in 2012.
Blue Blood Gaby-Vandenabeele
Blue Blood is a super producing full Brother to the 10 year old $7,000 MV Lofts Zander Hen, possibly the best Gaby Vandenabeele stock Hen in Australia
This Cock has produced many outstanding race pigeons recently including 1st Fed Emu Park 539km North Road Combine for Ketchell/Sheldrick 15 August 2015 season and there best bird in loft 2013 season plus many more top pigeons down from him, as far as the Vandenabeele birds are concerned it would be hard to find many better than this cock Australia wide.
Grand Sire to Swag Lord 4th place race 2 GC 50,000 Corindi Beach 250km 2016 for Ken Jorgensen winning $1500 approx.Swag lord also landed with the winner 600km in the final race of the GC 50,000 2016.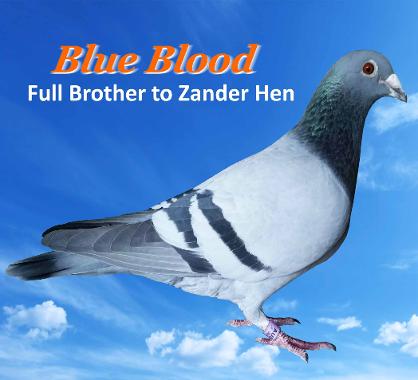 MBRA 10 -2354 Original 100% Graham Davison Slate Cock.
This cocks dam placed 2nd fed national 400 miles and he has produced $$$ prize winners in Queensland since he has been up here.He is the sire of Banshee 4th place race 2 GC 50000 2015 winning $1600 approx.plus many more top fed places in the NRC QLD for S & T Smith.
we will be focussed on building and preserving Davos birds for the future with carefull line breeding practices.There youngsters will be tested vigorously in Queensland in some of the very best race lofts in the NRC and the QPF feds.Only the best race tested youngsters will be introduced back into this champion family of pigeons.Thankyou to my friends who make this possible.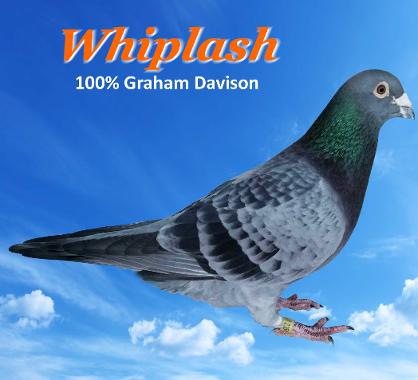 SCF 2005-9595 Original 100% Graham Davison.
This is Davos "Golden Eye Cock"who is a son of the "Green Eye Hen"which is bred directly from Grote Tom which means Big Son who was actually Soontjen but was purchased by Staff Van Reet himself.Hudson Lofts recently purchased 8 pairs of 100% Graham Davison pigeons including some of Davo,s own stock birds we were also given a hand written 2 year pairings list on which way to pair these outstanding stock birds to achieve maximum results.we will post more pics of the other Davo birds shortly.
ref only stopped filling.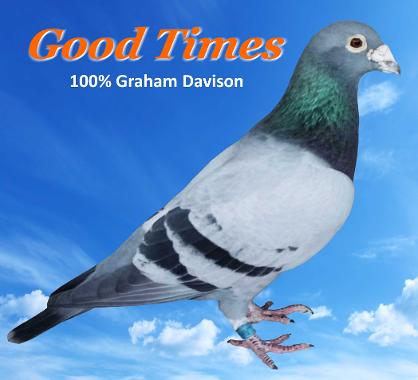 SCF 13 -1179 BC Cock Original 100% Graham Davison.What a pigeon, this boy is an outstanding specimen he is the direct son of champion hen 2038 who is known as the Beautiful hen.2038 was such a powerful competitor she was able to achieve 5 x 1st Federation wins 5 consecutive weeks in a row that sort of effort is simply unheard of in my circles sensational.Davo said that many many pigeon flyers had made massive offers to purchase her but he would not sell the Beautiful Hen.Very wise move.The sire of this cock is the Top Leo Heremans stock pigeon.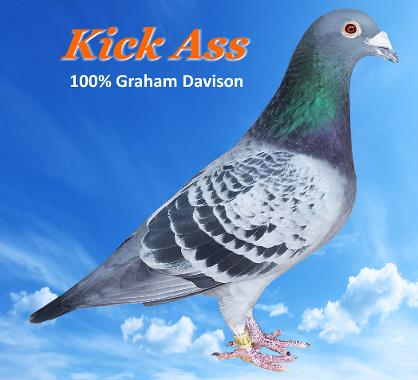 Tangerine
SCF 11- 6808 100% Original Graham Davison dam of 5392 clocked for 5th fed Bowen 932km NRC QLD 2016 for S & T Smith.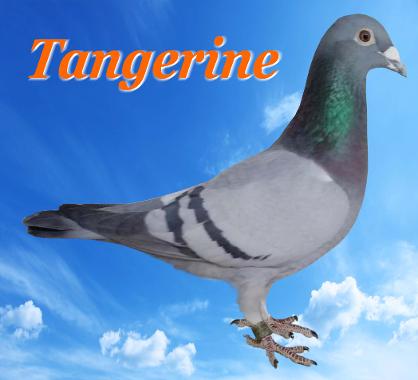 Smoky Miss
IGBF 12 -214 100% Original Graham Davison she flew 830km 2 times in the same year for good results.
This hen was picked by Davo to be the best stock hen sent in his shipment to Queensland and he wasn't far off.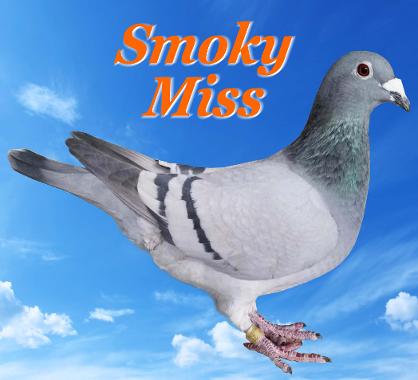 For more information about our Stock Birds phone Jason Hudson on 0412 797 640